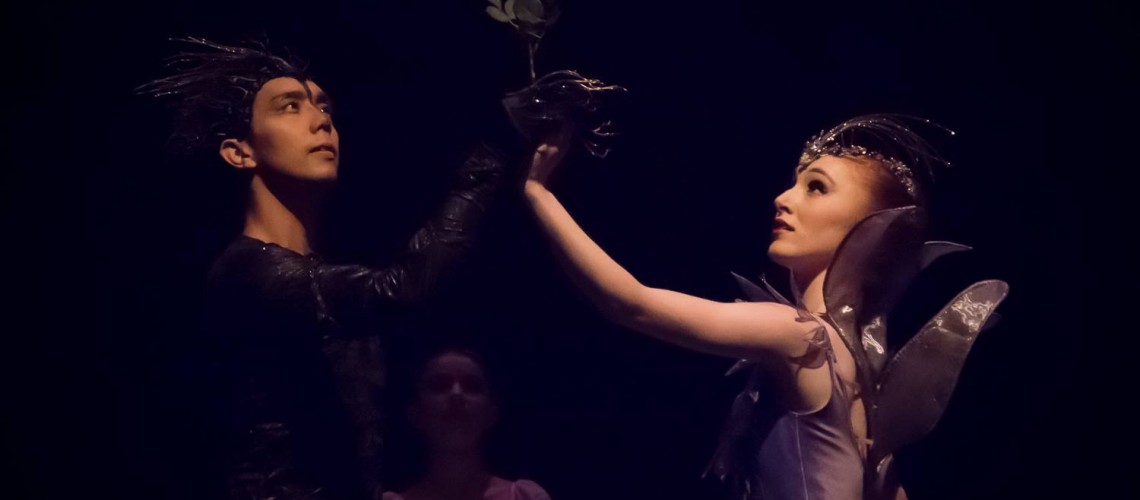 Podcast from March 16, 2016
COBA; Artistic Director BaKari I. Lindsay interviewed by Producer Nicole Hamilton
Julia Krauss and Nicholas Walsh, artists of Orpheus & Euridyce,  interviewed by Producer Samara Thompson
Gadget of the Week: Spin Spot with inventor Angela Pineda-Kyle, and Producers Nicole Hamilton and Malgorzata Nowacka
Canada's Ballet Jorgen; Education Manager Clea Iveson, by Producer Malgorzata Nowacka
Show Summary
By Samara Thompson
We are really excited about today's show. Joining us later will be Clea Iveson, the Educational Manager from Ballet Jorgen Canada to talk about her company's World Premier tour of a new reworking of Sleeping Beauty, being presented in Toronto next week.
For the gadget of the week, we will discuss Spin Spot, an interesting little gizmo that helps dancers spin like a whirlwind. And it may also up your game of Pin the tail on the donkey.
Julia Krauss and Nicholas Walsh, the co-creators of newly formed theatre company, Theatre TOnight, are here to talk about their inaugural production, Orpheus & Eurydice, being presented at Canadian Stage's Berkeley Rehearsal Hall this week.
Up first, Nicole Hamilton is speaking with BaKari I. Lindsay, the co founder of COBA, Collective of Black Artists, about their production of LEGACY IV: MANY STORIES ONE VOICE here on Turn Out, opening up the dance scene on CIUT 89.5 fm.