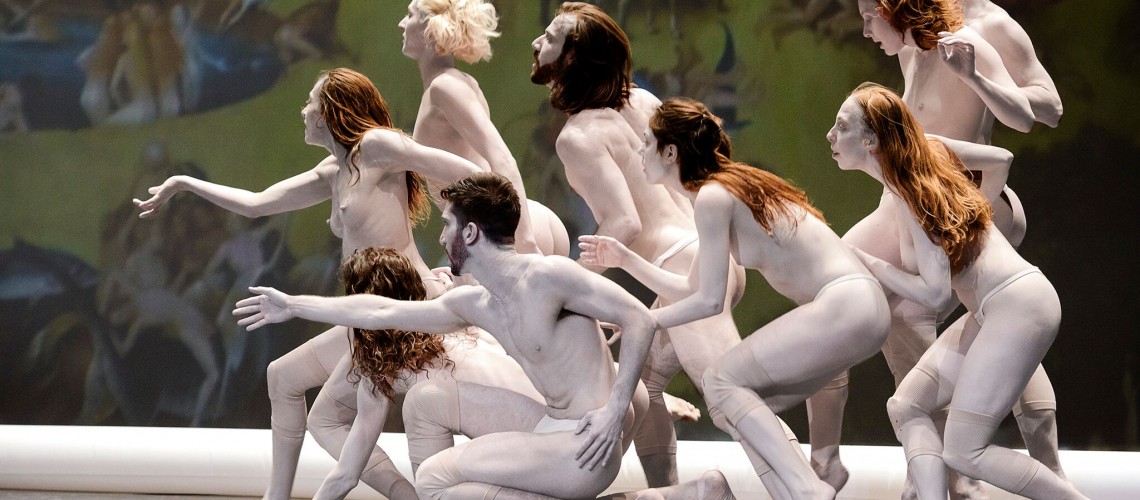 From Turn Out episode aired at 9:00 am on Wednesday, January 11, 2017 on CIUT 89.5 FM Produced by Nicole Hamilton, Malgorzata Nowacka and Samara Thompson.
Contents
1: Marie Chouinard, with co-producer Samara Thompson
Marie Chouinard talks about the innovation of App CANTIQUE.
2: Cineplex, with co-producer Nicole Hamilton
Brad LaDouceur, Vice President of Event Cinema, talks about live performances of Bolshoi Ballet showing at Cineplex.

3: Grishko, with co-producer Samara Thompson 
Marketing Manager of Grishko Canada talks about the new pointe shoe, – the Dream2007. This pointe shoe has been enhanced with modern materials to make it last longer. It is pre-arched and has a wider platform/box than the 2007 model of the shoe.
5. WEEKLY GADGET: SubPac
A new innovation that lets those that can't hear music feel the beat so they are able to dance with tempo of music.
4. Troikatronix, with co-producer Samara Thompson
Ryan Webber from Troikatronix talks about Isadora. Created by composer and media-artist, Mark Coniglio, Isadora was initially developed to realize the performances of Troika Ranch, the pioneering media intensive dance company he co-founded. Isadora reflects over 20 years of practical experience with real-time live performance and media interactivity.