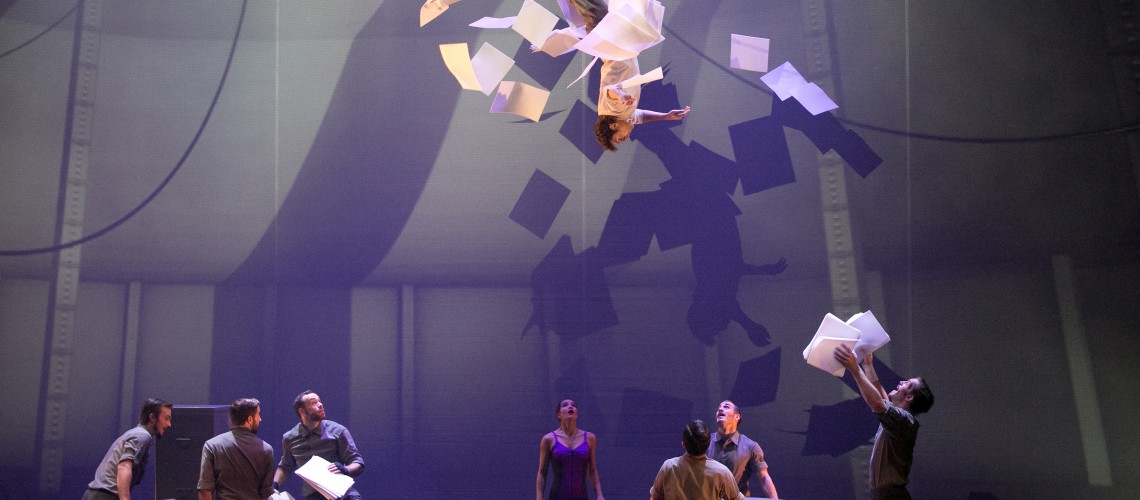 From Turn Out episode aired at 9:00 am on Wednesday, March 1 2017 on CIUT 89.5 FM Produced by Nicole Hamilton, Malgorzata Nowacka and Samara Thompson
1.Allen Kaeja talks with Producer Nicole Hamilton
An extraordinary flight technique developed in Toronto by two stunning dancers. Alen Kaeja describes it all.
2. Gadget
Get your own stilts! Do try it at home. Safely.
3.  Cirque Eloize with Producer Malgorzata Nowacka
Performer Selene Ballesteros-Minguer talks about the thrill of CIRKOPOLIS on stage in Toronto March 1- 18, 2017 at the Bluma Apel Theatre.  Catch your tickets here.
4. Pilobolus with producer Samara Thompson
Have you wondered how they do it? Pilobolus insider shares.