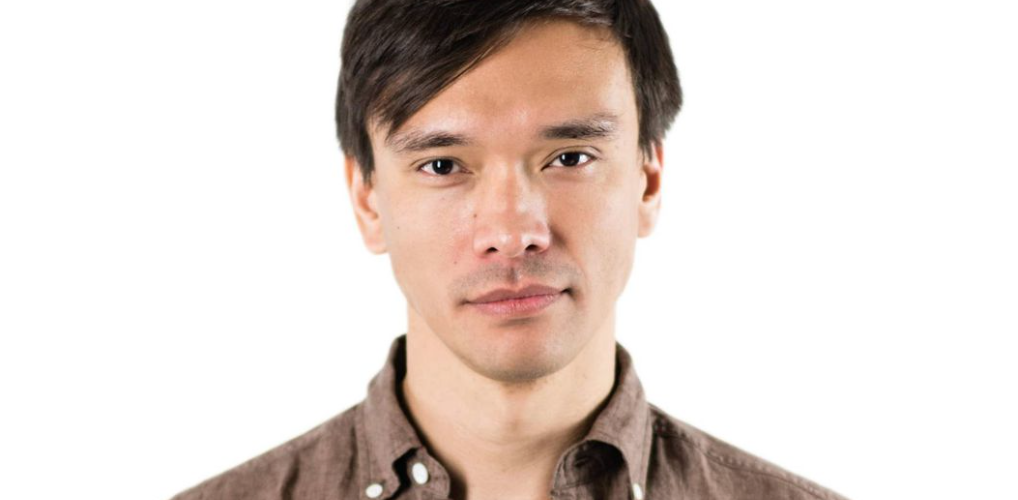 From Turn Out episode aired at 9:00 am on Wednesday, December 13 , 2018 on CIUT 89.5 FM.
This show is hosted by Shawn Byfield, Nicole Hamilton and Malgorzata Nowacka.
Turn Out is produced by Nicole Hamilton, Malgorzata Nowacka and Samara Thompson.

Click here to listen live on Wednesdays 2:00pm EST on www.ciut.fm
Our guests on this show:

Michael Caldwell
Elizabeth Snell

Gadget: Hot Water Rabbit

Turn Out is not in any way endorsed to promote our "Gadget" featured products. We feature them because we think they are awesome or interesting.


Michael Caldell

Michael has Caldwell has performed/collaborated with over 45 of Canada's esteemed dance creators/companies, including Peggy Baker, James Kudelka, Laurence Lemieux, and  has performed across North America, Europe, Asia, and Australia.  His performances have earned him two Dora Mavor Moore Awards for outstanding performance in dance.

Michael Caldwell is also a creator and the artistic producer of Fall for Dance North Festival and Kaeja d'Dance's 'Wind Down Dance' and his previous work with Older & Reckless, Caldwell seeks to contribute to Canada's cultural landscape with curated dance programming of the highest artistic quality.


Elizabeth Snell

A professional dancer, aerialist, choreographer and instructor in Toronto, Elizabeth is the Artistic Director and founder of Artists' Play School of Dance.

Recently, Elizabeth has performed with La Rouge Entertainment, Zero Gravity Circus and has recently been an aerialist on set for television. Past companies include, Corpus, Parahumans Dance Theatre, The International Tango Festival, and has worked with choreographers such as Siona Jackson and Diana Lopez.

Elizabeth has created and performed many small works and produced four larger productions which premiered at festivals and showcases such as Series 8:08, Festival of Independent Dance Artists (fFida), Atlantic Fringe Festival, Squiggfest, Toronto Fringe Festival 2008 and 2009, LABCAB Festival and her own productions, Artists' Play…a Cabaret!.

Elizabeth was trained classically at the Brandon School of Dance, The Royal Winnipeg Ballet and was mentored by Arnold Spohr. After training in Jazz, Modern and Contemporary at JazzArt, Grant MacEwan and the Banff Center of Fine Arts, she then went on to graduate from the George Brown Dance Diploma Program where she studied under Ballet Jorgen. She has been training with aerial mentors in and around Toronto. Elizabeth continues to educate herself as an instructor and performer through various professional development programs.

Elizabeth has toured England with Parahumans Dance Theatre, where she facilitated work- shops for children in public schools. She has also worked for Arts for Children in public schools and was the dance instructor in the AFC Arts Adventure camp in 2007, besides creating and directing her own performing arts summer school. She has choreographed many musicals in high-schools and created in-depth performances for her students to perform at community events such as public school fun fairs, the Riverside BIA's events and large scale year end performances for her own school.

Having been performing and teaching in the Riverdale/Leslieville area since 2003, she is thrilled to be sharing her love and knowledge of dance with children and adults alike at Artists' Play School of Dance. Elizabeth is excited to maintain working within various schools and communities aiding with the introduction of professional dance and creative movement to children and youth.