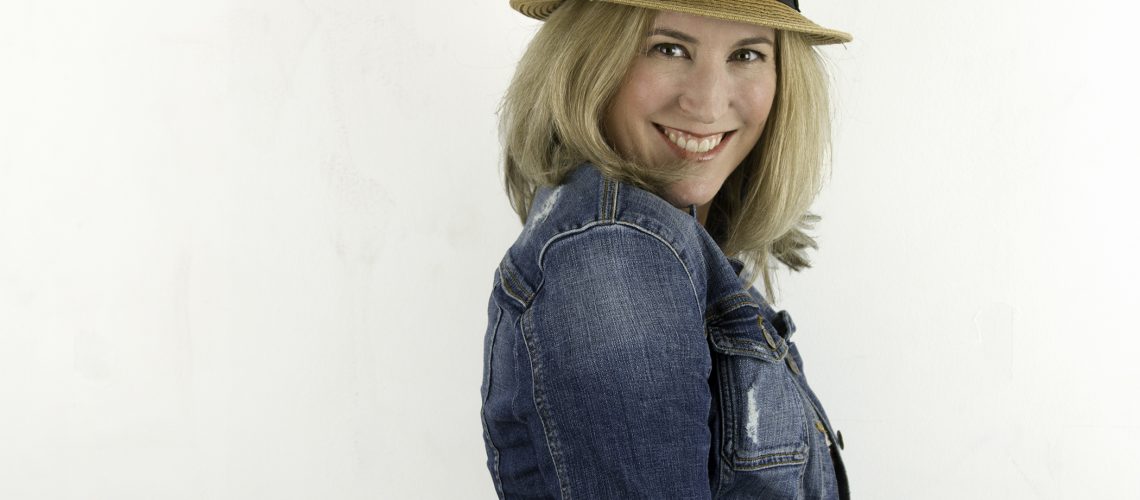 From Turn Out episode aired at 9:00 am on Wednesday, January 3 , 2018 on CIUT 89.5 FM.
This show is hosted by Nicole Hamilton and Malgorzata Nowacka.
Turn Out is produced by Nicole Hamilton, Malgorzata Nowacka and Samara Thompson.

Click here to listen live on Wednesdays 2:00pm EST on www.ciut.fm
Our Hosts talk shop on tips and tools

Gadget: Squeeze Balls Hand Therapy – Stress Balls
Turn Out is not in any way endorsed to promote our "Gadget" featured products. We feature them because we think they are awesome or interesting.


Amy Wright

Since her professional beginning in 1995 Amy Wright has become one of Canada's most in demand Choreographers.  Her work includes feature films, movies of the week, television series, reality TV, commercials and stage musicals, including Canada's prestigious SHAW FESTIVAL. Amy is the Casting Director, Choreographer and a Producer for the sensational television series The Next Step watched by millions around the world.  

Amy Wright makes her career by choreographing and casting projects viewed by International audiences. Her choreography was featured on So You Think You Can Dance Canada.  Recently in movie theatres:  Crimson Peak with Tom Hiddleston, directed by Guillermo Del Toro (Feature Film).  On television: Saving Hope (CTV), Lost Girl and Copper (Showcase), Defiance and 12 Monkeys (SyFy), Hemlock Grove (Netflix), Amy is proud of her work on Emmy and Golden Globe winner Grey Gardens (HBO) with stars Drew Barrymore and Jessica Lange. The IIFA Awards (2011) opening, a "flash mob" with over 200 dancers live onstage, remains Amy's most watched choreography with over 600 million viewers worldwide. 

Over the years, Amy has been fortunate to work with some of the hottest stars in the business: Rachel McAdams, Eric Bana, Hedley, LeAnn Rimes, Will Ferrell, Lindsay Lohan, Megan Fox, Colin Farrell, Molly Shannon, Alyssa Milano, Lauren Holly, Colin Mochrie, Hilary Duff and a movie produced by Britney Spears.  Amy has choreographed eleven Academy Award Winners/Nominees:  Julianne Moore, Woody Harrelson, Sissy Spacek, Richard Dreyfuss, Peter O'Toole, Joan Plowright, Jeremy Irons, Virginia Madsen, Helen Mirren, Ellen Page and Jessica Lange! 

 With an eye always open to new talent, Amy has cast hundreds of dancers for a variety of projects ranging from television's The Next Step, to Confessions of a Teenage Drama Queen (Feature Film) and the American Girl movie-of-the-week Isabelle Dances Into the Spotlight.  She loves watching young talent shine while adjudicating across Ontario for competitions such as: Terpsichore, Fever, Starbeat, Battle of the Next Generation, Ultimate Dance Connection, Breakthru Dance Challenge, Just Dance, Candance. 

Shelby Bain

Shelby Bain began dancing at the age of five and was a member of the competitive team by the age of six.  Most recently, she joined the cast for the 4tth, 5th and 6th season of the hit tween dance series The Next Step playing the role of Amy.  Shelby toured Australia and New Zealand with TNS Live on Stage presented by Disney Channel and TNS Live on Stage UK presented by Boat Rocker and Live Nation.   Shelby trains extensively in ballet, jazz, lyrical, tap, contemporary, hip hop and acro and has competed in dance competitions throughout Canada and the US. Shelby won her second induction into the Hall of Fame Dance Competition as Teen Soloist in 2015 and was also awarded the Triple Threat Award at NYCDA.  She was a dancer/student in the American Girl Movie – Isabelle Dances into the Spotlight in 2014 and was a freshman student and dancer in Family Channels new show Backstage 2015. In 2015, Shelby also played the role of Morgan in the short film Withheld. More recently, Shelby co-hosted Show Choir Canada in 2016 alongside fellow TNS cast member Isaiah Peck.. Shelby currently attends the Rosedale Heights School for the Arts in Toronto as well as attending many open dance classes and participating in various dance conventions.  Shelby attends Advanced Acting for teens at Lewis Baumander Acting Studios.