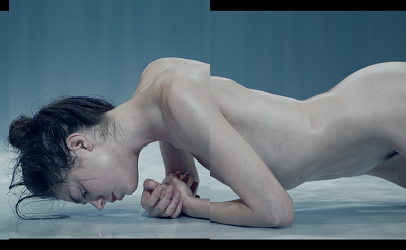 CIUT 89.5 FM
Airing Date: 9:00 am EST, February 20, 2019
Co-Hosted By: Nicole Hamilton and Shawn Byfield
Turn Out Radio is Produced By: Nicole Hamilton and Malgorzata Nowacka
Guests:
Daniel Diaz
Daniel creates works from a queer male perspective to inform audiences and bring clarity on social-political injustices through storytelling, burlesque, video, choreography, He joined Pioneers Go East Collective in 2013. With a focus on modern and interpretive dance, Daniel has performed in NYC at La Mama, Bronx Academy of Arts & Dance, PS1 Moma, The Brooklyn Museum, The Coney Island Sideshow, Joe's Pub, Dixon Place, and nightlife spots up and down the east coast.
Daina Ashbee
Daina Ashbee is an artist, performer and choreographer based in Montreal, known for her radical works at the edge of dance and performance. At the young age of 26, she had already won two awards for her choreographies. She was a double prizewinner at the Prix de la danse de Montréal, winning both the Prix du CALQ for Best Choreography of 2015-2016 for her choreographic installation When the Ice Melts, Will We Drink the Water?, and the Prix Découverte de la danse, presented by Agora de la danse and Tangente, for Unrelated (her first choreography). Also Daina was named by the prestigious German TANZ magazine as one of 30 promising artists for the year 2017 and named one of 25 to watch by the American publication, DANCE in 2018.
Gadget: Neat and Portable Arms Workout Machine
Turn Out Radio is not in any way endorsed to promote our "Gadget" featured products. We feature them because we think they are awesome or interesting.
* Photo: Daina Ashbee – Paige Culley in Pour – by Alejandro Jimenez
Click here to listen live on Wednesdays 2:00pm EST on www.ciut.fm