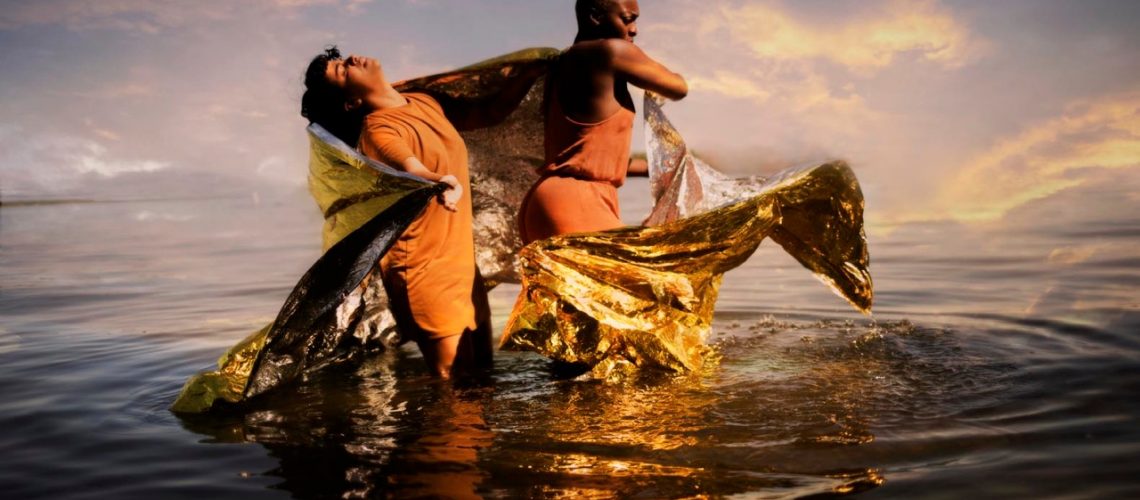 CIUT 89.5 FM
Airing Date: 9:00 am EST, March 6, 2019
Co-Hosted By: Nicole Hamilton and Hollywood Jade
Turn Out Radio is Produced By: Nicole Hamilton and Malgorzata Nowacka
Guests:
Roshanak Jaberi
Roshanak Jaberi is an Iranian-Canadian performer, choreographer, producer, and the Artistic Director of Jaberi Dance Theatre (JDT) which she founded in 2017. She creates inter-disciplinary work that focuses on the intersection of art and social justice. Jaberi has a research informed artistic practice that values collaboration, community,experimentation, risk-taking and knowledge sharing. She holds a Bachelor of Fine Arts from York University and has presented her work in Canada, US, and Europe. Roshanak currently serves on the board of directors of the Dance Umbrella of Ontario (DUO) and the Toronto Arts Council Dance Committee (TAC), and is the resident artist with the project Political Prisoners: The Art of Resistance. Her latest work, No Woman's Land, premieres March 9-10 at Peterborough's Market Hall Performing Arts Centre (March 9-10) and is presented by DanceWorks from March 14-16 at Harbourfront Centre Theatre.
Nova Bhattacharya
Led by Founding Artistic Director Nova Bhattacharya, Nova Dance is a radically imaginative, contemporary dance company dedicated to reflecting the evolution of Indian classical dance on the Canadian scene.  Over the past decade, the company has presented critically acclaimed works, arts events for all ages, and created a context for South Asian dance artists to take space with their art as an integrated part of Canadian cultural expression. Nova Bhattacharya studied bharatnatyam technique in Toronto with Menaka Thakkar. An eloquent performer, she is described by the press as "sly and dreamily contemplative" (Now Magazine), a "contained goddess" (Globe & Mail), and a "mischievous visitor from another world…" (Märksiche Allemeine). Her choreographic language offers poetic, metaphoric, and mythic exaltations of the human spirit. She has created works for the Canada Dance Festival, Dancemakers, Tarragon Theatre, Toronto Dance Theatre, and others.
The desire to integrate her practice into contemporary Canadian cultural expression, continues to take her along an exhilarating path of exploration and collaboration with a wide range of artists, including Peggy Baker, Dana Gingras, Ed Hanley, Mika Kurosawa, Marc Parent, and José Navas.  In 2012 she received the Victor Martyn Lynch-Staunton Award for artistic achievement in dance, and in 2016, the Summerworks' Outstanding Direction Award. The jury citation lauded her "radical work that pulls apart notions of power, tradition, and ritual, puncturing exoticism and querying the contemporary."
Gadget: Thunderpuck Bluetooth Speaker
Turn Out Radio is not in any way endorsed to promote our "Gadget" featured products. We feature them because we think they are awesome or interesting.
* Photo: Roshanak Jaberi – by Zahra Saleki
Click here to listen live on Wednesdays 2:00pm EST on www.ciut.fm