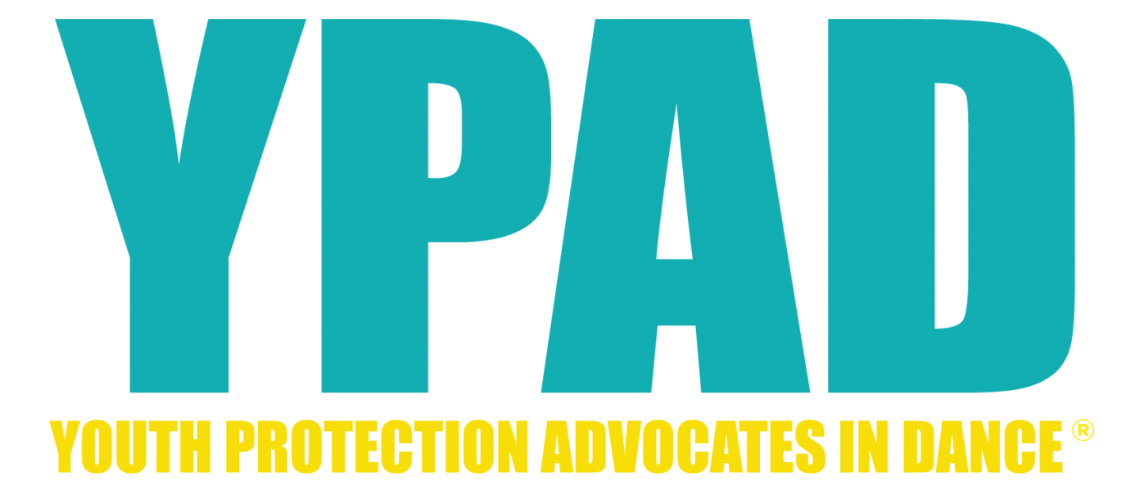 Live on CIUT 89.5 FM
Airing Date: August 19 2020
Hosted By: Nicole Hamilton
Featured Guests: Leslie Scott Zanovitch and Dr. Christina Donaldson with Youth Protection Advocates in Dance (YPAD)
Learn more about YPAD at:
About Leslie Scott Zanovitch (Founder of Youth Protection Advocates in Dance):
Leslie Scott is well known not only for her talents but her unwavering work ethic, inspiring public speaking, contagious positive energy and bold use of movement to spread a positive message! After serving as Faculty at the Edge Performing Arts for 14 years and Millennium Dance Complex for 12 years, she chose to leave Hollywood in December of 2017 after 16 years and relocate to Colorado to be with family, raise her daughter in a calmer environment and continue developing services and curriculum that advocate for youth. She has been guest faculty on several conventions including The Pulse, Dance Olympus, Dance Teacher Web, One Family Festival and more and was represented by the agency McDonald Selznick Association (MSA) in Hollywood, California.
Leslie is the Founder of the non-profit "Youth Protection Advocates in Dance" (YPAD) whose Mission is to build empowered dance communities through education and activism and stop all exploitation of children in performing arts and keep youth happy, healthy and safe in dance. She also founded the E.D.I.F.Y. Movement, a division committed to using dance to highlight social causes and leads groups of young dancers to teach creative arts at local shelters and orphanages in Mexico and Africa.
Leslie was a sought after Artistic Director/Choreographer and well known for the breakthroughs dancers experience in her inter-active seminar "Self-Esteem in Performing Arts" as well as her seminars for parents and educators. Leslie and her team at YPAD/EDIFY have developed the first-of-its kind Dance Education Certification that focuses on the psychological, physical and sexual safety of children and teens in the arts. She has been teaching for 28 years and has been instructed in 22 countries and 48 states to spread her unique teaching methods, artistry and teaching the ideology of "Spirit Swag", a term Leslie coined to give value to the style of a person's heart and character, not just their talent, aesthetics, fashion, popularity, social media presence or ability to follow trends in culture. She has traveled the country week after week with her Purpose Partner and amazing husband Joseph and her lil toddler Carmella to share the YPAD education with the dance community. Recently, she has presented YPAD/EDIFY at Pulse and Camp Pulse, Dance Educators of America, Dance Teacher Web and was the keynote speaker at The National Honor Society in Dance Arts in Boca Raton, Colorado's Hip-Hop Madness and Studio Owner University in Las Vegas. She is a contributing writer to More Than Dancers and the American Psychological Association's Psychology Benefits Society sharing her cutting edge research linking several Psychological Effects on the identity and brain wiring of Performing Artists who are not mindfully processing the potential consequences of today's Dance Culture and Entertainment/Social Media on Self-Esteem and Identity. Leslie is a Dance Activist!
During Leslie's commercial career she has worked with Beyonce, Ciara, Hi-Hat, Jermaine Jackson and Choreographed Brittany N's video "We're Beautiful" and has been featured at The Carnival's Choreographer's Ball 22 times including the sought after, invite only, Anniversary Show seven times. She has been a featured choreographer on two seasons of the web series Wallbreakers. The Industry Voice Awards in Hollywood has nominated her twice for " Best Class of the Year" and "Artist of the Year" for her Humanitarian work with E.D.I.F.Y. Movement. Leslie was featured in Nylon Magazine as one of America's leading forces in Hip-Hop and quoted in Dance Spirit magazine regarding appropriate facials for young dancers. She was selected as a judge for USA Hip-Hop International Championships hosted by the creators of Americas Best Dance Crew and Hip-Hop International. She is a certified Life Coach through Chonique Sneed and Lisette Bustamante's Creating Opportunities and was honored to present their seminar "Performing Like a Pro" at the Monsters dance convention in Los Angeles. Leslie also designed a clothing line with inspirational quotes in dance and life called Groove Gear: Wear the Message, BE the Message!
As a professional dancer Leslie experienced hypersexualization, sexism and sexual harassment within the professional setting. For many years she played into the pervasive messaging that objectification was empowerment. When she shed that myth Leslie made a commitment that all aspects of her artistry would be a powerful representation of a human's value and worth, not just for youth but for adults as well. As she witnessed consequences in her young students, she became increasingly concerned with the dance industries' normalization and encouragement of superimposing hypersexuality, hypermobility, negative messages about food and body image and the glorification of celebrity on very young dancers. This journey led to her current purpose to educate and activate the global dance community to embrace young dancers from a Holistic perspective!
Leslie is well respected in her industry and uses dance as a vehicle to help her students, dance parents and clients reach their full potential as whole beings in a complex dance culture and world. Leslie believes dance and music has a powerful influence over our greater culture and has the power to heal and unite our communities when used with positive intent and integrity!
About Dr. Christina Donaldson:
Dr. Christina Donaldson is a Licensed Clinical Psychologist in a private practice in Santa Barbara, CA.  She is an Adjunct Faculty member at Antioch University in both the M.A. Clinical Psychology Program as well as the Doctoral of Psychology in Clinical Psychology Program.  Dr. Donaldson earned a B.S. in Microbiology from University of Minnesota and did her graduate work at Pacifica Graduate Institute where she received a M.A. in Counseling Psychology and Ph.D. in Clinical Psychology.  Her graduate research focused on adolescent romantic love in females' ages 15-17 years old.   Dr. Donaldson has over twenty years of experience working with adolescents in a myriad of setting including wilderness therapy, educational programs, eating treatment centers, psychiatric hospitals, community counseling centers, and in the dance community. 
Dr. Donaldson has a deep passion for research, teaching, and the creative arts, and in particular the intersection between science and the creative arts.  Since earning her Ph.D. from Pacifica Graduate Institute, Dr. Donaldson has developed and piloted an in-depth study on the relationship between music and psychology that has unveiled the importance music plays on connection both to one's inner world as well as to each other.  Dr. Donaldson serves as an Advisory Panel Member for Youth Protections in Dance (YPAD), a non-profit organization dedicated to building empowered dance communities and keeping kids healthy and safe in all dance environments.  A dancer since age three, Dr. Donaldson continues to challenge herself in different dance environments including hip hop, samba and funk.  Recently, she co-founded Soul Meets Body, a self-esteem workshop for dancers.  Along with a passion for music and dance, she has applied her talents towards mythology and storytelling, which she utilizes in consulting with screenwriters on character and plot development.