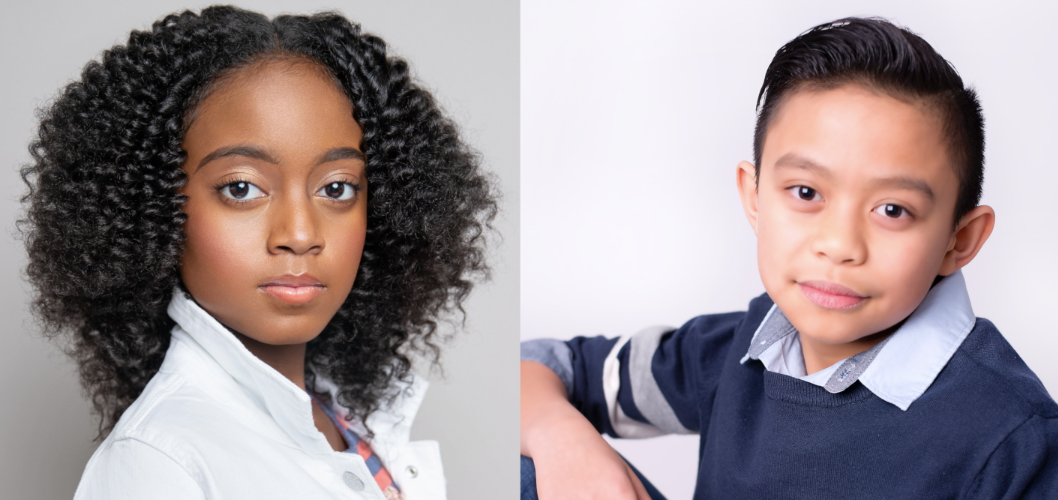 Live on CIUT 89.5 FM
Airing Date: September 9, 2020
Hosted By: Nicole Hamilton
Featured Guests: Emma Lesly Francis and Nathaniel Chua
About Emma Lesly Francis:
Emma Lesly Francis is a ten year old native New Yorker, born to a Haitian mom and Jamaican dad, and she is a big sister to her best friend, Jayme.  She is an exceptional student, and loves the arts.  Emma models, writes, acts, and is a trained dancer, studying tap, ballet, contemporary, street jazz, hip hop, and Afrobeats. She is already being mentored by some of the best, including: Chloe and Maud Arnold, Charis Moses, Darlene Niara Arrington, Charles Smith, and Hollie Wright, and Nicole Ohr. The only thing Emma loves more than being a student of the arts is performing. She is no stranger to the stage or screen,  with an already promising resume that includes music videos (Fatman Scoop and Eddy Kenzo), tapping at Radio City Music Hall (Chloe & Maud Arnold and the Syncopated Ladies), and television appearances that include Saturday Night Live with Chance the Rapper, and the Disney Channel. Further, she has been featured in Dance Spirit magazine as well as in Mocha Magazine.
Emma is currently a member of Chloe and Maud's Sole Talk Youth New York, Charles Smith's Strictly 4 the Kids Elite, and she is a co-founding member of the Royal Kidz Collective – a New York-based performance collective Emma co-created with some of her dance sisters to provide each other with encouragement and support as they navigate the performing arts world.
Fueled by the recent murders of George Floyd and Breonna Taylor, Emma became inspired to pursue her purpose in social justice. This prompted the creation of The Talk With Emma, a weekly talk show that Emma produces herself on Instagram.  The Talk With Emma was created to provide a space where kids speak to issues usually reserved for adults. It offers a platform for young people to be heard on topics directly impacting them, in their own voices. The first season of The Talk With Emma recently concluded, and it centered on "Race and Kids". The second season is currently under production. 
Emma is a creative thinker who spent some of the summer learning how to produce beats thanks to the widely acclaimed program STEM from Dance, she has started to teach herself how to draw, and is starting to experiment with film-making.  And that's not all! Emma is already planning ahead for her next adventure for 2021: entrepreneurship! In addition to developing merchandise for The Talk With Emma, Emma is hoping to launch her own line of knee-socks, a preferred staple of her signature look. 
You can connect with Emma in the following ways:
IG: @TheTalkWithEmma
Youtube: Emma Lesly Francis
TikTok: @EmmaLeslyFrancis6
Email: EmmaLeslyFrancis@gmail.com
About Nathaniel Chua:
Nathaniel Chua is a versatile dancer who has been training since the age of 4 and has been competing in dance for 8 years. He has now transitioned to a professional ballet program. In 2016, he performed live onstage with Justin Bieber in Minneapolis for the WORLD PURPOSE TOUR. In December 2019, he performed in the 2-week run of the Nutcracker at the Four Seasons in Toronto. Nathaniel is also a junior correspondent with Turn Out Radio.
Find Nathaniel at:
IG: @nchua888