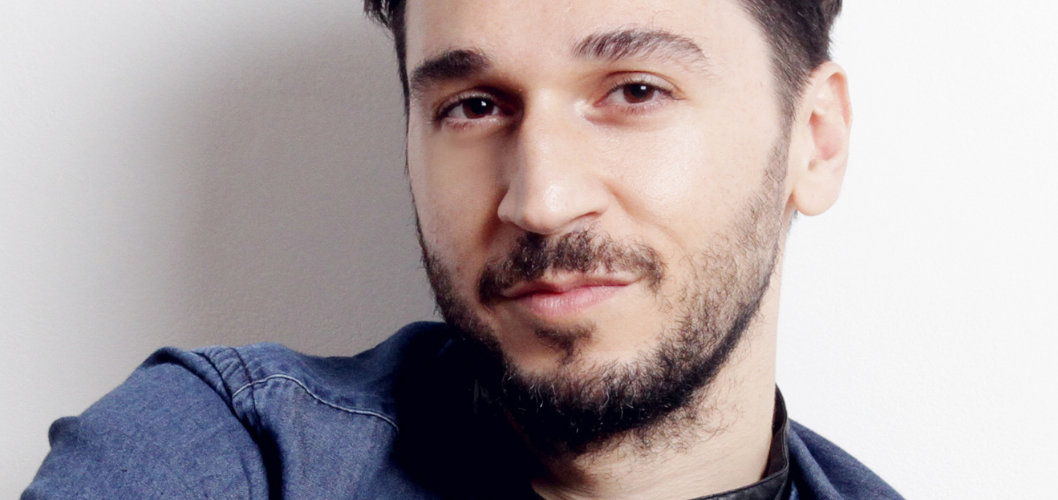 Airing Date: September 30, 2020
Hosted By: Nicole Hamilton with Guest Host Ilter Ibrahimof
Featured Guest: Lisa La Touche, Bobbi Jene Smith, Or Schraiber
Gadget Segment: Mambo – the new podcast from Fall For Dance North – brings you stories about encounters with, through and beyond dance.
More at: https://www.ffdnorth.com/program/mambo
About Ilter Ibrahimof:
Ilter Ibrahimof is the co-founder and Artistic Director of Fall for Dance North. Born and raised in Istanbul, Turkey, Ilter moved to North America in 1998, first to attend Emerson College in Boston and then living and working in New York City and Montréal before settling in Toronto.As a creative mind in the dance field, Ilter is regularly invited to participate in various festivals and conferences in Canada and around the globe as a curator and speaker. In 2020, Dance Collection Danse Hall of Fame awarded Ilter the Sandra Faire Next Generation Award. He lives with his partner Lucas and their two puppies Ginny and Myku.
Photo credits to Marlowe Porter.
About Lisa La Touche:
Lisa La Touche is proud to be a Canadian born and American raised Tap Dance Artist. Her career highlights include, Broadway's "SHUFFLE ALONG" choreographed by Savion Glover and directed by George C. Wolfe, and the international sensation "STOMP". She is a recipient of the Fred Astaire award for "Outstanding Ensemble in a Broadway Show" and the Actor's Equity Award for "Outstanding Broadway Chorus". TV credits include The 70th Annual "Tony Awards", and Amazon Original's "Z: The Beginning of Everything" to name a few. She has worked/performed alongside the greats such as Savion Glover, Dormeshia Sumbry-Edwards, Jason Samuels Smith, and Max Pollak and continues to honor her mentors such as Dianne Walker, Brenda Bufalino, Barbara Duffy and Michèle Moss. She's recently been a featured artist in Ayodele Casel's "Diary Of A Tap Dancer 6.0" presented by New York City Center and is Founder/Director of her company TAP PHONICS
IG: @lisalatouche
About Bobbi Jene Smith:
Bobbi Jene Smith (Choreographer) is an alumnus of The Juilliard School, North Carolina School of the Arts, and the Royal Winnipeg Ballet School. Her choreography has been presented by The Batsheva Dance Company, CORPUS of The Royal Danish Ballet, LADP, VAIL Dance Festival, LaMama Experimental Theater, The Martha Graham Dance Company, PS122 COIL Festival, A.R.T, The Israel Museum, Luminato Festival, UNC Chapel HIll, and Sacramento Ballet. In 2017 she became a founding member of the American Modern Opera Company (AMOC). In 2019 she was awarded The Harkness Promise Award and was The Martha Duffy Resident Artist at Baryshnikov Art Center.
Bobbi's film and video work include, "Annihilation" directed by Alex Garland starring Natalie Portman, "MA" directed by Celia Rowlson-Hall, and "Yossi" directed by Eytan Fox. The documentary "Bobbi Jene" which follows Bobbi's trajectory of leaving a dance company to create her own work, swept the Tribeca Film Festival, winning best documentary, best cinematography, and best editing in 2017. In 2018, Bobbi starred in as well as choreographed the feature films, "Mari" directed by Georgia Parris and choreographed by Maxine Doyle, which premiered at BFI and "Aviva" directed by Boaz Yakin, which was a SXSW selection.
Bobbi has been a certified GAGA teacher for the past 15 years and has taught Ohad Naharin's repertory in schools and universities around the world. She is part-time faculty at the Juilliard School, and guest teaching at NYU and UArts.
IG: @bobbijenesmith
About Or Schraiber:
Or Schraiber was born in 1992 in the city of Jerusalem, where he studied at the Jerusalem Academy of Music and Dance. In 2010 Or joined the Batsheva Dance Company, in which he danced for seven years. In parallel to his time in the company, he served at the IDF for three years. In 2017, Or moved to New York City to study acting at the Stella Adler Studio. In 2019, he starred in and co-choreographed Boaz Yakin's feature film 'AVIVA.' Later that year, he played 'Thaddeus' in Terrence Malick's 'TheLastPlanet'; the same year, he joined 'The Band's Visit' national tour. In 2020, he created five short dance film portraits commissioned by the 'Corpus Dance Company' in collaboration with Bobbi Jene Smith. Later that year, he collaborated with Bobbi once more and created 'SoloAtDusk',a piece commission by the Los Angeles Dance Project. Through-out the years, he directed several short films that were presented by film festivals all over the world. Or is a core member of the American Modern Opera Company, and a certified 'Gaga' teacher.
IG: @or_schraiber