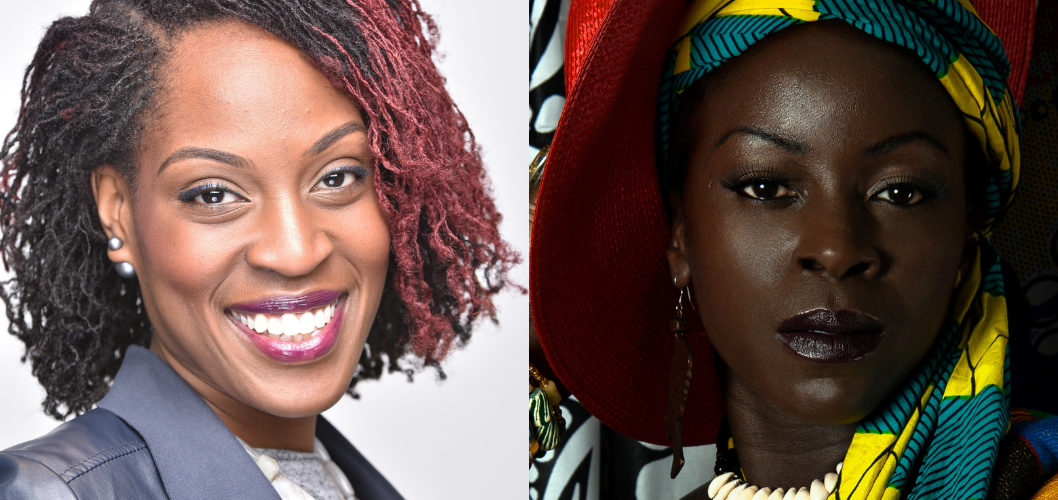 Airing Date: 9:00 a.m. EST, November 4, 2020
Hosted By: Nicole Inica Hamilton with Guest Host Esie Mensah
Featured Guest: Esie Mensah and Genevieve Alao
About Esie Mensah:
Esie Mensah is someone whose work–every performance, project, and partnership–embodies the multifaceted artist, and whose creative footprint extends to many genres, disciplines and regions. As a dancer, choreographer, movement director and speaker, Esie brings her mastery in storytelling to audiences as diverse as her experience. From working with megastars like Rihanna, Drake, Arcade Fire, and Janelle Monae to historied brands like CocaCola, Luminato, TIFF, ROM, AGO, Shaw Festival, Soulpepper Theatre and Toronto Raptors (to name a few), Esie Mensah's creations shows no sign of limits or slowing down.
For her own work, Esie has committed to using Afrofusion to explore more personal narratives of her blackness, belonging and Ghanaian heritage. Years have been spent developing her own style of dance, which fuses traditional and contemporary African styles with Urban, Latin, Caribbean and Modern styles of dance. Her company Esie Mensah Creations has created 3 original works; Akoma, ZAYO and the Dora-nominated Shades.
Through her work in dance, Esie stepped out of her comfort zone to dive into public speaking. She was a featured speaker at the TedXToronto talk in 2019 and spoke about her experience as a dark-skinned dancer and creating her Dora nominated production Shades. Dora Award-nominated Shades, is a work that uncovers the process of healing from shadeism/colorism in the Black community. She has been using her voice to bring more inclusive practices to the Canadian dance industry and since has been featured as a speaker for multiple events and engagements including: University of Calgary; Staples; Healthy Dancer Canada and Royal Academy of Dance Canada, just to name a few Esie's capacity as an artist keeps growing and expanding as she touches more and more communities that surround her worldwide!
Find out more at Esie's Website. 
About Genevieve Alao MDiv, RP:
Genevieve is passionate about journeying with those going through challenging life circumstances. She is committed to the change process… because real life change takes time and attention. Genevieve founded Corner Counsellor to provide affordable, accessible and appropriate one-on-one sessions, community courses and group workshops in under-served neighborhoods. Corner Counsellor is also a mentoring and launching platform for newly registered therapists. When Genevieve is not speaking at a seminar, running a workshop or working directly with clients, she is teaching students at Tyndale University & Humber College in the Department of Health and Human Services and the Faculty of Social and Community Services respectively.
As a partnering and consulting therapist within the GTA, Genevieve continues to focus on developing models for culturally relevant practice and advocate for anti-oppressive frameworks within the mental health care profession.
Self care for Genevieve includes reading, traveling, writing, exercising and going to the theater.
Find our more at the Corner Counsellor Website.