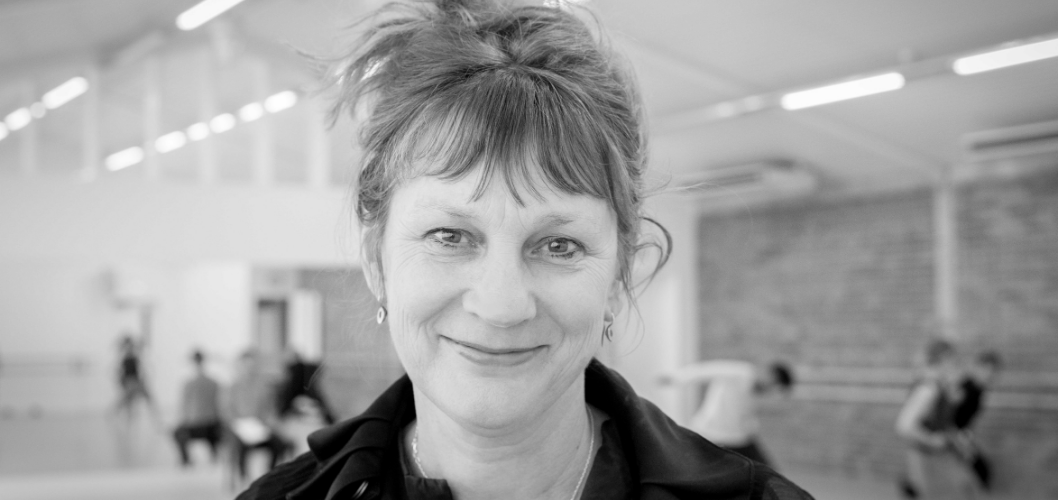 Airing Date: 9:00 a.m. EST, November 25, 2020
Original Airing Date: October 9, 2019
Hosted By: Nicole Inica Hamilton with guest host Jeff Dimitriou
This week, while Turn Out Radio works behind the scenes, we take a retrospective look back with our re-aired October 9, 2019 episode. With: Featured guests Ilter Ibrahimof and Shona McCullagh, they share their reflections on dance accessibility.
Listen to the original interview HERE!
---
About Jeff Dimitrou:
Jeff Dimitriou is a World Renowned Choreographer, director, creator and artist.
His artistic projects include creating for film, television, world ceremonies, theatre, live events, and art installations. He is the creator of JDX Creative, his very own production entertainment funhouse.
He has created 6 original JDX Creative theatrical stage presentations that are currently playing worldwide with on going plans to open a satellite office in Mumbai, India to bring acclaimed musicals to a new market.
Jeff has the rare privilege of working in many different genres of the arts and production. From world touring theatre productions, to choreographing and directing for mass games such as The Pan American Games (Head Choreographer/Stage Director) , Parapan Games (Head Choreographer/Stage Director) and FIFA World Cup (Choreographer) to such esteemed organizations as Cirque du Soleil, the NHL, MLB, and Mirvish. He also directed and staged the opening sequence for the 2018 NHL Classic, broadcast all over North America.
While in theatre he has choreographed such acclaimed musicals as Phantom of the Opera, Cabaret, Mamma Mia, Return To Grace (World Tour), Phantom of the Opera, High School Musical, and Footloose amongst others.
He also works extensively in Film & Television as a choreographer, director and producer with such projects as Schitt's Creek, Anne of Green Gables, UnReal, Hellcats, Twilight, Carrie, Mirror, Mirror, So You Think You Can Dance, Hemlock Grove, Degrassi, Ishq My Religion, Warehouse 13, amongst hundreds of others and the soon to be released "STIGMA", premiering at film festivals worldwide, while producing and creating new theatre projects such as "The Warrior" and The Complex.
"My primary focus is now solely based on what brings me joy. Creatively, artistically, and personally."
Learn more Jeff Dimitriou HERE.
About Ilter Ibrahimof:
Ilter Ibrahim of is the co-founder and Artistic Director of Fall for Dance North. Born and raised in Istanbul, Turkey, Ilter moved to North America in 1998, first to attend Emerson College in Boston and then living and working in New York City and Montréal before settling in Toronto. As a creative mind in the dance field, Ilter is regularly invited to participate in various festivals and conferences in Canada and around the globe as a curator and speaker. In 2020, Dance Collection Danse Hall of Fame awarded Ilter the Sandra Faire Next Generation Award. He lives with his partner Lucas and their two puppies Ginny and Myku.
More of Fall For Dance North HERE.
About Shona McCullagh:
One of New Zealand's outstanding cross platform artists, arts business developers and co-founder of The New Zealand Dance Company, Shona McCullagh is an innovative choreographer and producer for dance, theatre and film. She is also a director, dance filmmaker, teacher and interactive installation artist.
A Distinguished Graduate from the New Zealand School of Dance, Shona was a dancer with Sydney based company Darc Swan in 1984, subsequently joining Limbs Dance Company, where she was a dancer, rehearsal director and choreographer from 1985 to 1988. In 1987, Shona performed with Douglas Wright & Dancers in New York, was a founding member of the NZ based Douglas Wright Dance Company and became its Associate Director in 1991, touring to the London Dance Umbrella and the Holland Dance Festival.
As a choreographer over the last 35 years she has created works ranging from short pieces to full length works, often working with NZ composers for companies such as Limbs, Footnote, Douglas Wright Dance Company, The Royal New Zealand Ballet, Southern Lights, tertiary institutes and her own company The Human Garden, which was established in 1992 and continued until 2007.
Shona has a long history of collaboration with other art forms, creating extensive work for theatre, television and film, including sequences for Fellowship of the Ring and King Kong. Her work for theatre has seen her creating choreography for Nightsong Productions, The Watershed Theatre, the NZ Actors Company and Auckland Theatre Company's Equus, Sweet Charity, Cabaret, Chicago and Lysistrata. Her work Rotunda for NZDC resulted in a tour to the Holland Dance Festival and a nine centre Australasian tour of the work, performing with live brass bands including a first ever collaboration between the military forces and contemporary dance with the NZ Army Band touring with the Company.
Shona has developed an international reputation as an award-winning and innovative filmmaker with all of her films being screened at the prestigious Clermont-Ferrand Film Festival in France. She established the Screendance course at UNITEC's Bachelor of Performing and Screen Arts and as a recipient of CNZ's 2004 Senior Choreographic Fellowship, Shona developed works integrating real-time interactive technology with live performance, resulting in a full-length work and a series of installations for Era New Horizons Festival in Poland, the Nelson Arts Festival, Splore and Taupo's Erupt festival.
As founder and director of The Human Agency, Shona has conceptualised and directed many major events involving dance as a central feature such as the Steinlager Rugby Awards, the Harcourts Annual Conference and as Head Choreographer for the globally broadcast 2011 Rugby World Cup Opening Ceremony. She has also encouraged the careers and livelihoods of hundreds of artists through sourcing work for them via the agency.
In 2007 Shona was an inaugural participant of the ART Venture Acceleration Programme for Creative Entrepreneurs, an initiative of the Arts Regional Trust. Attending this programme resulted in her decision to assist the growth of the NZ dance industry by establishing The New Zealand Dance Company in 2011.
More of New Zealand Dance Company HERE.