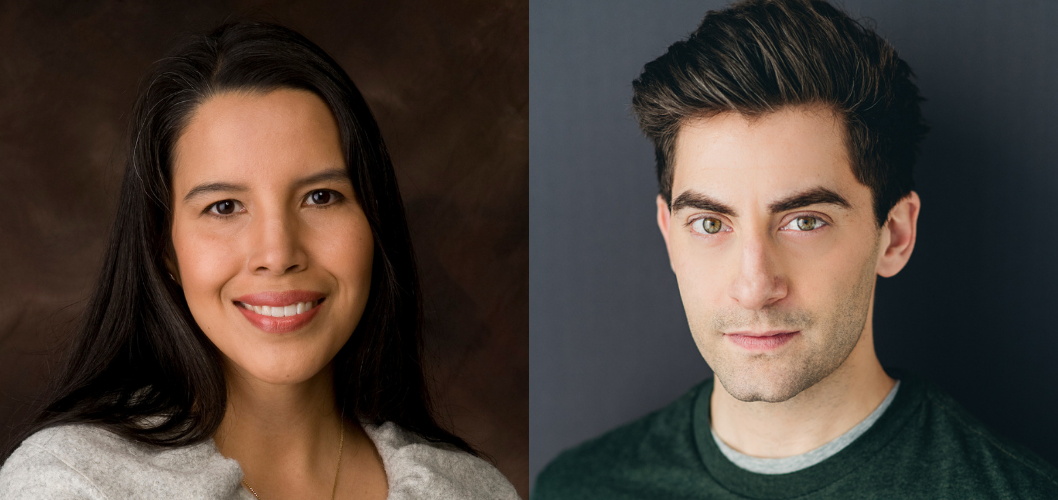 Airing Date: 9:00 a.m. EST, December 2, 2020
Hosted By: Nicole Inica Hamilton
Featured Guest: Shawn Bracke and Margaret Grenier
Listen for our new segment, Health Minute with Dr Blessyl.
About Shawn Bracke:
Shawn Bracke is a versatile Choreographer, Visual artist and Dancer creating movement for stage, film and television. His work is story-based and aims to inspire audiences to think critically and feel deeply. His aesthetic stems from his strong technical training and a professional career that immersed in the commercial and concert dance worlds. His extensive training in Contemporary, Ballet, Jazz, Tap, Hip-hop and Vernacular styles have been integral to his unique movement. Shawn draws from experience with improvisational acting techniques to create a heightened emotional state with his work. Having spent time living in, London UK, Milan IT, Vancouver and now in Toronto, Canada. Shawn has gained credits working with major brands. Selected credits include: Much Music MMVA's, We Day, YTV the Zone, Family Channel's The Next Step (ABC), Inside Out Film Festival, Toronto Short Film Festival, Raindance Film Festival, Second City, Converse, Bud Light Sensation. He is a sought out Choreographer/Movement director. His personal creative works have been selected internationally in renowned film festivals including the Oscar qualifying Raindance Film Festival and Hollyshorts.
More about Shawn Bracke HERE.
About Margaret Grenier:
Margaret Grenier is of Gitxsan and Cree ancestry. She is the Executive and Artistic Director for the Dancers of Damelahamid. She has produced the Coastal Dance Festival since 2008. She choreographed Setting the Path (2004) and Sharing the Spirit (2007), which toured to New Zealand (2008) and 2010 World Expo in Shanghai China, and Visitors Who Never Left (2009). Margaret choreographed the multimedia productions Spirit Transforming (2012), Flicker (2016), and Mînowin (2019). Flicker premiered at The Cultch and the Canada Dance Festival(2016). Flicker toured through La danse sur les routes du Québec(2017), was presented by Montréal, arts interculturels and Danse Danse (2017), Dance Victoria (2018), DanceWorks, Toronto (2018) and toured through Made in BC (2018). Mînowin premiered at the Mòshkamo Festival, National Arts Centre, Ottawa (2019) followed by a national tour through the CanDance network and was presented at the Festival Internacional Cervantino in Guanajuato, Mexico.
Margaret holds a M.A. from Simon Fraser University and a B.Sc. from McGill University. She has programmed with the Bill Reid Gallery and directed the HR MacMillan Space Centre's production Sky Stories. Shewasa sessional instructor for Simon Fraser's course Foundations in Aboriginal Education, Language, and Culture (2007) and at the Banff Centre's Indigenous Dance Residency (2013). Margaret presented at the World Indigenous Peoples Conference on Education in Australia (2008), Peru (2011), Hawai'i (2014), and Toronto (2017). She received the Reveal Award in 2017. She serves on the board of the BC Alliance for Arts and Culture.
More about Margaret Grenier HERE.
About Health Correspondent Dr. Blessyl Buan:
Dr. Blessyl Buan is a Toronto-based Chiropractor, Dance Artist and Mom of 4 that marries evidence-based science while holding a safe space for performing artists to reach their goals. Her integrated approach includes: Joint manipulation, Myofascial Release Techniques, Medical Acupuncture, Kinesiotaping and Dance Coaching/Conditioning. You can also find her teaching workshops, performing Healthy Dancer Screens and taking a dance class.
Learn more about Blessyl Buan HERE.