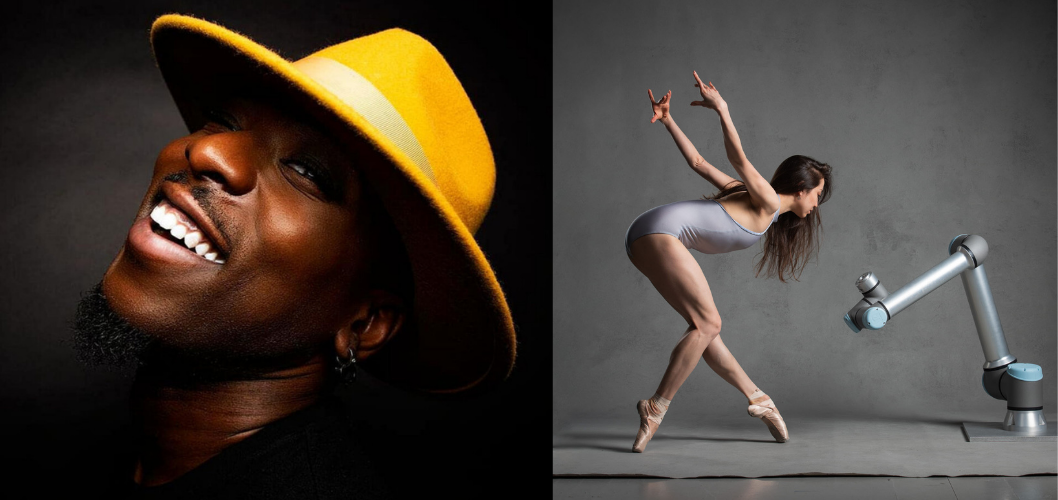 Airing Date: 9:00 a.m. EST, December 23, 2020
Hosted By: Nicole Inica Hamilton and Guest Host, Hollywood Jade
Featured Guest: Dr. Merrit Moore
About Hollywood Jade:
Hollywood Jade is one of Toronto's greatest visionary talents who continues to find new and exciting ways to present his timeless creativity to the masses. This dancer/choreographer turned artistic director has showcased his multidimensional artistic creations on both the big and small screen, stages locally and internationally and has worked with many organizations, companies, artists and talents. He works continually to cultivate new and exciting collaborations and push the boundaries of his creations.
Hollywood Jade's ability to excel as a dancer on projects such as Save The Last Dance 2, CampRock 2, Make Your Move and the smash hit blockbuster Hairspray as well as sharing stage and screen with the likes of Nelly Furtado, Divine Brown, Rihanna, Janelle Monae, Kelis andCanadian Idol finalist Gary Beals. All this combined with his natural leadership skills opened up opportunities for him to start choreographing and assisting other choreographers.
Working with some of the most elite choreographers in North America on various projects (TV performances, tours, music videos and award shows) for artists such as Keshia Chante, SnoopDogg, Estelle, Bebe Rexha & Meghan Trainer led Hollywood to secure the position of artistic director and choreographer to Canada's Queen of R&B Jully Black And The Black Diamond Ball for five consecutive years.
In 2011 "Hollywood Jade Presents" launched with the successful company premier of Urbanesque. Since then this performance company has orchestrated several sold out shows which fuse the classic style of Burlesque with modern and contemporary music and movement.Hollywood reminds himself daily of a quote he heard from one of his idols Debbie Allen "If you stay ready, you never have to get ready" and this is exactly what he is doing – remaining constantly ready for the next phase of his career.
Follow Hollywood on Instagram @hollywoodjade.
About Dr. Merritt Moore:
Dr. Merritt Moore graduated with Magna Cum Laude Honors in Physics from Harvard and graduated with a PhD in Atomic and Laser Physics from the University of Oxford. She also pursues a professional ballet career, previously with the Zurich Ballet, Boston Ballet, English National Ballet, and Norwegian National Ballet. She was recently awarded Forbes 30 under 30, and she was one of the 12 selected candidates to undergo rigorous astronaut selection on BBC Two "Astronauts: Do you have what it takes?"
Merritt urges that the arts and sciences should not be mutually exclusive, and she inspires young women around the world to pursue their dreams. She has been invited to be the featured speaker at the Forbes Women's Summit in NY, Princeton Physics Department, panelist for the U.S. Embassy 'Women in STEM' Panel in London, and is featured in the bestseller "Good Night Stories for Rebel Girls".
Invited as artist-in-residence at Harvard ArtLab, Merritt is creating a duet between human dancer and industrial robotic arm. She explores the future of A.I./ machine learning, specifically with dance, and welcomes all forms of collaboration fusing dance, physics and tech.
Follow Instagram/Twitter @PhysicsonPointe.