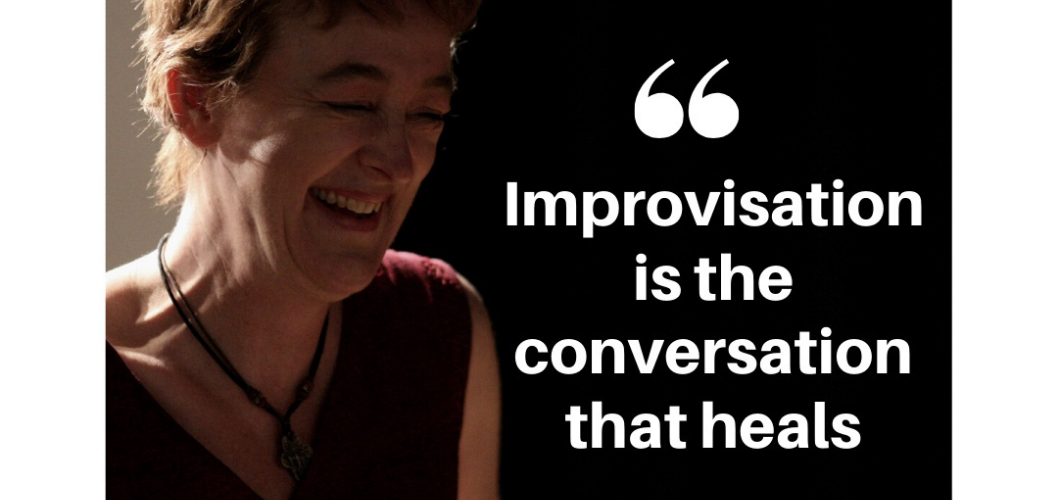 Airing Date: 9:00 a.m. EST, January 13, 2021
Hosted By: Nicole Inica Hamilton, with Guest Hosts Allison Toffan and Juliana Kelly
Featured Guest(s): Heather Cornell
---
HEATHER CORNELL creates visual music ensembles where she functions as the percussionist.  Notable touring shows: "Making Music Dance"  (CD 2015),  "Tap & Traps", (comm Ottawa Jazz Festival), "Finding Synesthesia", (comm. Southbank Center for the London Jazz Festival, England);  "CanTap", (comm Vancouver Tap Festival); "Conversations" (comm. Capilano University).  As artistic director for Manhattan Tap, one of the busiest music/dance companies in the world in the 80's and 90's, Ms. Cornell brought tap dance to the international concert stage.  She was known as a mover and shaker of the tap dance renaissance and continues to win awards internationally in the music and dance worlds.    As a soloist, she performs full evenings internationally, including for a sold out 1,200 seat crowd in Bogota, Colombia and at the First International Zap(ateo) Festival in Lima, Peru.  She co-created TapMotif (Greece) where she trained free-thinking "bilingual" artists in music and dance for 8 years.  She was scheduled to celebrate the 30th Anniversary of her International Tap Labs this August, where she has pioneered a style of teaching that is unique to the world of tap.  She presently is in the second season of her online show: Conversations with Heather Cornell: Master, Mentors and more where she shares contextualized archival footage by conversations with some of the international leaders of rhythm tap and world and jazz music. 
Heather has taught, directed and inspired four generations of tap dancers, musicians and actors internationally.   She was the only tap dancer chosen and mentored by the infamous bassist, Ray Brown.  She is a pioneer of concert tap and, beginning in the mid 80's, has led the scene in working with world music.   She was choreographer for the British comedy,  "The Play What I Wrote" for Broadway and was movement director for "Three Penny Opera" for Atalaya Theater in Sevilla, Spain.   
 Heather has been featured on radio, television, film and social media and has received numerous awards for excellence.  She has taught at universities worldwide and is presently on faculty at Hope College in Holland, MI.  Her 9-hour oral history was just added to the collection at the NYC Public Library for the Performing Arts at Lincoln Center. 
More about Heather Cornell HERE.