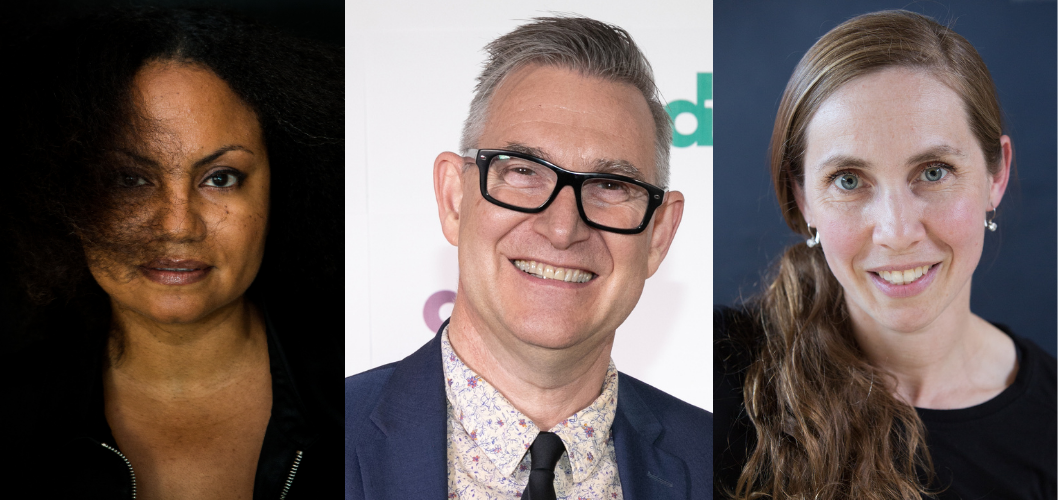 Airing Date: 9:00 a.m. EST, January 27, 2021
Hosted By: Nicole Inica Hamilton
Featured Guests:  Timea Wharton-Suri, Robert Sauvey and Amy Hampton
---
More about dance Immersion HERE!
More about Dance Ontario HERE!
More about Dance Umbrella of Ontario (DUO) HERE!
---
About Timea Wharton-Suri:
Timea Wharton-Suri is an arts executive, curator and producer. She earned a Bachelor of Fine Arts (BFA) in Dance from York University, and a Master of Business Administration (MBA) and Arts and Media Management Graduate Diploma from Schulich School of Business.
Timea performed for several years with dance companies such as Ballet Creole and Ronald Taylor Dance before opening a dance/fitness studio – one of the first that now proliferate in urban centres. She has produced events for TO Live, North York Arts, Holla Jazz, Toronto Comic Arts Festival, Toronto Dance Theatre, and the Remarkable Women Awards, and curated dance performances for dance Immersion, TO Live, and Canadian Stage Company. In 2020, Timea interviewed artists for the Toronto International Festival of Authors / Harbourfront Centre Performing Arts Choreo Chats Series.
On the management front, Timea served as the Interim Managing Director of Toronto Dance Theatre in 2020, and previously in administrative roles for the Dancer Transition Resource Centre, TVOntario, and Toronto Arts Council (TAC), where she managed the dance and literary arts portfolios. At TAC, she worked with Canada's largest communities of dancers and writers to administer a $2.5 million grants budget and co-develop the What's Your Story?, Toronto Lit Up, Long-Term Dance Projects, Cultural Leaders Lab, Performing Arts Facilities, and Animating Toronto Parks programs. These programs have increased access and exposure for marginalized artists. In 2019, Timea co-developed and facilitated curriculum delivery for dance Immersion's Legacy Leaders Arts Project Management course.
Working with many communities, Timea has served as a Big Sister mentor, taught dance to adults and youth, and has been engaged as a speaker for the Canadian Alliance of Dance Artists, CPAMO, On the Move Conference, Dancemakers, dance Immersion, Dance Umbrella of Ontario, NIA Centre for the Arts, Diaspora Dialogues, Writers Union of Canada, Toronto Public Library, Centennial College, Royal Academy of Dance, Ontario Book Publisher's Organization, and Schulich School of Business.
Currently, Timea is the Chair of the Board of Directors of Dance Media Group (The Dance Current) and the Program Director at dance Immersion.
Instagram: @move_with_timea  AND  @danceimmersion
Facebook: @dance.immersion
Twitter: @danceimmersion
---
About Amy Hampton:
"A guerrilla girl of dance" The Toronto Star
Amy Hampton is a graduate of L'École Supérieure de Danse du Québec and was a member of Le Jeune Ballet du Québec, performing works by international choreographers in both Quebec and France. She has performed nationally and internationally with CORPUS and has danced with many Toronto companies including The Chimera Project, Kaeja d'Dance, Tiger Princess Dance Projects, Anandam Dance Theatre and Larchaud Dance Project. Independently, she has originated roles in works by Kathleen Rea, William Yong, Lydia Wagerer, Keiko Ninomiya, Lincoln Shand and Michael Caldwell and participated in a three-year collaboration between choreographer Robert Desrosiers and the Toronto Mendelssohn Choir.  She has appeared in a variety of dance films as well as music videos by Feist, Ash Koley and the Swallows. In 2007, Amy founded AKA Dance with Keiko Ninomiya. The company has since performed at Tokyo's Dance Ga Mitai International Series, Vancouver's Dancing on the Edge, the Guelph Contemporary Dance Festival,  LuminaTO and Dusk Dances  and its work for young audiences toured throughout Ontario. Amy is a certified Pilates instructor and is active in the community as a teacher, rehearsal director and administrator. She has worked with a range of artists and companies in an administrative capacity  including DNA Theatre, The Canadian Association of Photographers and Illustrators in Communications (CAPIC), The Chimera Project, Green Tea Collective and the Suzana da Camara band. Amy was Project Manager at Dance Ontario from 2010 – 2020 and is thrilled to have recently taken on the role of Executive Director of the Association.
Instagram: @danceontario
Facebook: @dance.ontario
Twitter: @dance_ontario
---
About Robert Sauvey:
Robert Sauvey has an extensive background in arts and cultural leadership positions and is currently the Executive Director (ED) of the Dance Umbrella of Ontario. Previously, he was the (ED) of Dancemakers – the second oldest contemporary dance company in Ontario. His experience in dance also includes over five years as the Director of Touring and Artistic Administration for Canada's Royal Winnipeg Ballet.
His background includes leadership positions at Groundswell, The National Screen Institute, and Head of Distribution for Video Pool Media Arts Centre. He has curated exhibitions for galleries, sat on National arts juries and has been a board member. His background also includes working as the Manager of Development for a well-established film and television company, and running his own independent company where he won a Canadian Screen award for best-produced documentary.
Instagram: @danceumbrellaofontario