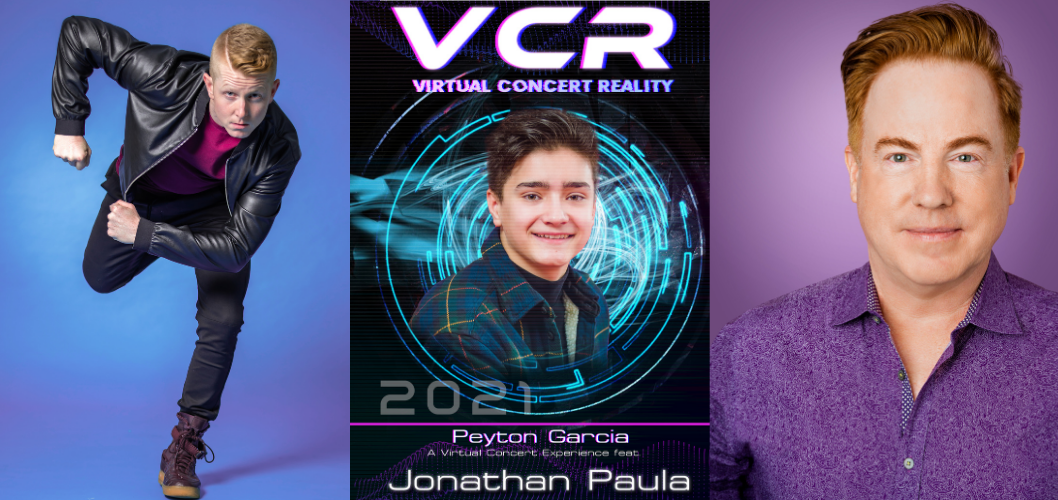 Live on CIUT 89.5 FM
Airing Date: February 24, 2021
Hosted By: Nicole Inica Hamilton and Guest Host Jamie Hodgins
Featured Guest(s) : John Sovec and Jonathan Paula
Health Correspondent: Dr. Buan Blessyl
---
About Jamie Hodgins:
Originally from Ottawa, Ontario, Jamie has a degree in Marketing / Communications with a specialization in Broadcasting from the University of Ottawa. His performance career got a jump-start when he placed in the top five male finalists on CBC's hit reality series, "Triple Sensation;" a show dedicated to the search for Canada's next triple threat superstar.
Moving to Toronto to explore life as a performer, Jamie quickly got signed to a top talent agency roster and began dancing for artists like Ariana Grande, Madonna, Nick Jonas, Kiesza, and in popular movies like Disney's CAMP ROCK 2 with Demi Lovato and The Jonas Brothers. Jamie was cast in the last professional Broadway production of HAIRSPRAY (Charlottetown Festival) and has appeared in commercials for America's Best Dance Crew (MUCHMUSIC), Best Buy (CTV/A CHANNEL), and in features like the award winning History Television feature, "Death or Canada," TVO's "Explore My World," CBC's "Breakout!," and so much more.
Having had the experience as a performer for so many years combined with over 20 years of dance teaching experience, Jamie began to transition from on-camera to behind the camera and found a niche for himself in the world of youth entertainment. For over 6 years, he took the bestselling kids' music group in Canada, The Mini Pop Kids to new heights. As their lead producer, director, choreographer, promoter, and manager he expanded their reach to over 18 million views on their YouTube channel, and grew their touring from 4 shows per year to over 60 across North America. After 6 National Tv Commercials, 50 Press appearances, 35 music videos, 50 pieces of fun video content Jamie knows what young audiences are looking for and how to get the best out of all talent he works with.
He now choreographs, casts, and produces concert tours, albums, music videos, commercials etc. for some of the most notable artists and brands in the industry (SickKids Foundation, War Child, Live Nation, Verizon Wireless, Spark Media, Toronto Kids Fashion Week).
IG: @jamie_hodgins
About Jonathan Paula:
15-year-old Jonathan has been training competitively as a dancer for the last 9 years. He trains in all forms of dance, but especially enjoys Jazz and Musical Theatre.
He has had multiple overall winning routines from solo performance to team performances. One of his most memorable being in 2016 where Jonathan was recognized as The Dance Awards Mini Male Best Dancer and Radix Nationals Mini Male Core Performer and again in 2018 where Jonathan was recognized as The Dance Awards Junior Male Best Dancer. These honors granted him the privilege to assist along the faculty at these workshops throughout their next season.
In 2017 Jonathan competed with Team Canada Dance at the International Dance Organizations, Ballet, Jazz and Modern World Championship in Poland. He was recognized as the 1st Place Junior Male Modern Soloist, 1st Place Junior Male Jazz Soloist, 2nd Place Junior Jazz Duet, 3rd Place Junior Jazz Formation, 4th Junior Jazz Group.
Jonathan has also performed as a background dancer for the Mini Pop Kids 14 & 15 Television Commercial and Music Videos.
Jonathan's dream is to one day perform on Broadway.
About John Sovec:
With more than 15 years as a speaker, motivator, author, therapist, and coach John Sovec, LMFT, brings not only his clinical expertise but also a unique flair to each and every appearance he makes. He is well known for his signature style, which mixes knowledge, focus, approachability, and humor to create an environment that encourages openness, growth and development.
"John has a nurturing and supportive presence that sets everyone at ease and fosters profound openness and communication from the people he works with."– Swaga Deb, Co-Executive Producer, Raising Whitley, OWN (Oprah Whinfrey Network)
John's work focuses on uncovering people's personal strengths, building upon those strengths, and encouraging them to live their best possible life. With a joyous nurturing energy, he encourages people to release fear and move through life with laughter in their hearts and peace in their spirits.