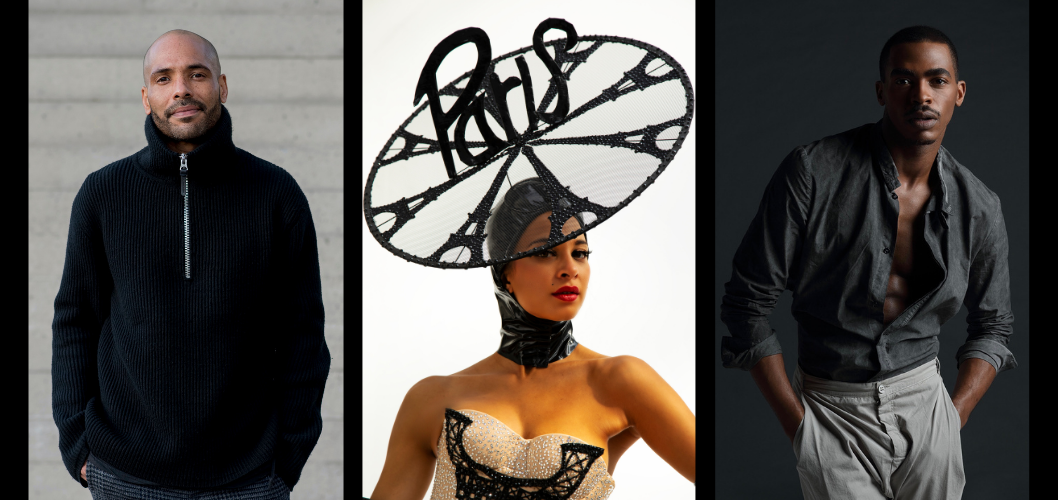 Live on CIUT 89.5 FM
Airing Date: March 17, 2021
Hosted By: Nicole Inica Hamilton
Featured Guest(s) : Benoit-Swan Pouffer, Charlotte Calixte, LaMichael Leonard
Presented in partnership with Cabaret Diversity Network (IG: @cabaretdiversitynetwork)
---
About Benoit-Swan:
Benoit Swan Pouffer is the artistic director of London based Rambert and an internationally-renowned dance artist and company leader. Born and trained in Paris, he moved to New York where he spent seven years as a principal dancer with Alvin Ailey American Dance Theater. He is probably best known for his time as Artistic Director of Cedar Lake Contemporary Ballet, a post he held from 2004. His 10 years at the helm of the company were described by the New York Times as "a New York success story", gaining wide acclaim for introducing a new generation of international choreographers to US audiences, commissioning work from artists including Sidi Larbi Cherkaoui, Alexander Ekman, Crystal Pite and Hofesh Shechter. As a choreographer, Benoit has made dance for feature films and Broadway, as well as creating for companies around the world.
IG: @benoitswanpouffer / @rambertdance
About Charlotte Carlixte:
Born in Brazil and raised in France, Charlotte Calixte received her dance training in ballet and contemporary dance at Rosella Hightower Dance School in Cannes France. She was hired as a Doris Girl at the Moulin Rouge at 18 years old before finding her home as a Bluebell in the Lido de Paris a year later. In 2015 Charlotte became a soloist and face of the new show, Paris Merveilles, a modern re-vision of French cabaret produced by Franco Dragone. She has since performed for millions of live audiences and hundreds of millions of viewers in televised events, movies, and documentaries. Her iconic photo is seen all over Paris, on Air France flights, and marketed around the world. She is perhaps the most recognizable showgirl today.
Charlotte Calixte, the modern encapsulation of a French Showgirl, is a successful model, shoe designer, and global brand manager. She has recently been seen on Jean Paul Gaultier's ready to wear collection. As a graduate of ESMOD School of Fashion and Business, Charlotte has styled and directed for top fashion brands and magazines such as Vogue, Bazaar, InStyle, among others. In 2016 she launched her own shoe brand which is sold in NYC's Bloomingdales, featured in Forbes, and written about in fashion magazines across continents.
In 2020 Charlotte left her principal role as Sublime at the Lido de Paris, moved to Bali, Indonesia, and is the new global brand manager of Kalon Wellness, a brand founded by former showgirls of Paris.
IG: @jaja_dondoks
About LaMichael Leonard:
LaMichael Leonard Jr is an internationally recognized artist who has graced the world's most coveted proscenium stages, performing dance's most important works, and who currently leads as principal dancer of a world famous cabaret in Paris, France. 
LaMichael Leonard Jr. comes to Paris from Brooklyn, New York, direct to the Lido stage as its first black male Principal Dancer. New York City is where he danced principal roles with the iconic Martha Graham Dance Company and notably, a decade of creating, collaborating and performing with the internationally known and highly awarded Bill T. Jones Arnie Zane Dance Co/New York Live Arts.  Before moving the NYC, he earned his BFA at the University of Florida – New World School of the Arts in Miami; where academia and the arts parallel in rigor.  An institution referred as the "Juilliard of the South."  
Recently, LaMichael has been featured with the most celebrated brands and artists of today; including performing with Mariah Carey at Accor Arena in Pairs, shooting British Vogue alongside Beyonce, choreographing and starring in a Chanel commercial, dancing in the latest Celio jeans commercial, walking in a CARVEN fashion show, dancing in a Valentino commercial directed by Vanessa Beecroft; additionally, appearing in Vogue.com for Pat McGrath Labs, shot by the legendary Patrick Demarchelier. 
He's a sought-after dance instructor, leading multiple master classes throughout each year, including University of South Florida's Paris Program, led by director Michael Foley.  Additionally, adjunct staff for the dance department at Booker High School in Sarasota, FL, where he was first introduced to the art of dance.   
Mr. Leonard's ability to thrive in concert and commercial dance on a global scale sets him apart from the pack.  He continuously challenges stereotypes and expectations of a dancer's abilities; believing an artist's limitations are few, even as one ventures across mediums.  Now, we find Mr. Leonard tirelessly creating work of his own to share; adding poet, fashion designer, and art director to his title.
IG: @lamichaelish