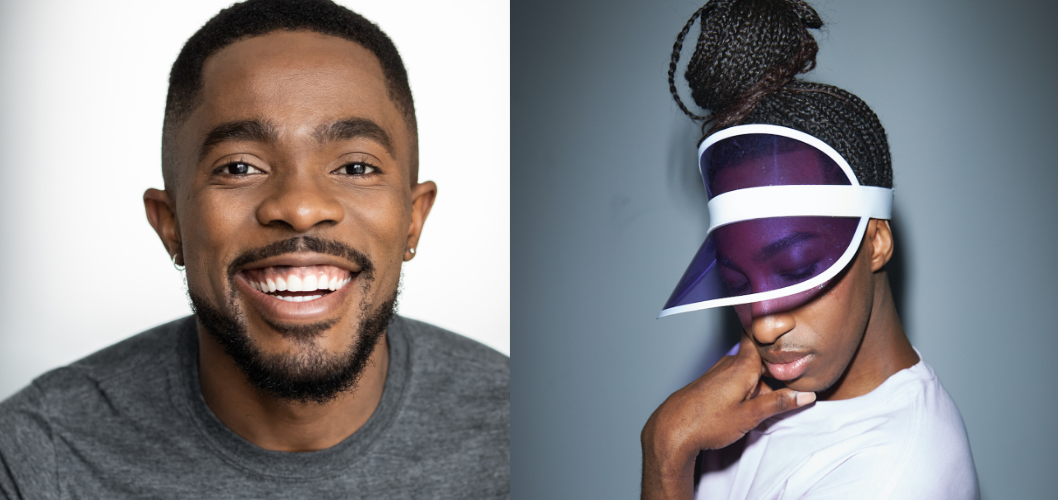 Live on CIUT 89.5 FM
Airing Date: April 28, 2021
Hosted By: Nicole Inica Hamilton
Featured Guest(s) : Rodney Diverlus and Snoopy
This episode is presented in partnership with Dance Ontario for the DanceWeekend'21 Event
---
(He/Him) is a Haitian-Canadian performance maker who samples from the realms of contemporary and jazz movement, physical theatre, puppetry and Afrikanic sensibilities. He uses the body and voice as sites to host movement, text, rhythm, and protest that weaves in ancestral, diasporic, and queer narratives of life and freedom. Described by the Dance Current as a "fresh voice on stage", his works have been presented at the SummerWorks Performance Festival (burn, burned, 2019), Art Gallery of Ontario (in your eyes, the sparkle of gunpowder, 2017), Tableau d'Hôte Theatre (Blackout, 2019), Irie Music Festival (good afternoon,2019), Dance Immersion's Footsteps Across Canada Showcase (two to see, four to reason, 2016), and Annual Alberta Dance Festival (not now, maybe later?, 2015). He's the recipient of the 2019 Canadian Stage Award for Direction and a Montreal English Theatre Award for Choreography Nominee. 
Rodney has performed in dance, theatre, and opera, including four seasons with Decidedly Jazz Danceworks. He has interpreted works of Peter Hinton/Denise Clarke (Canadian Opera Company), Darryl Hoskins (Dietrich Group), Noemi Lafrance (The Bentway), Kevin Ormsby (Kashe Dance), Mumbi Tindyebwa, (IFT Theatre), Karen & Allen Kaeja (Kaeja d'Dance), Eddie Elliott (Red Sky Performance), Wind in Leaves Collective, Hannah Kiel, Michèle Moss, Christopher Walker, Tara Friedenberg, and Linnea Swan. He recently joined 2020 Stratford Festival Acting Company. 
In his work lies an obsession with Black queer moving bodies interacting with anomalous, often public performance spaces; be they bunker, phone screen, gallery, container, or the streets. Rodney moonlights as an artivist and community advocate. He is a co-founder and lead organizer of Black Lives Matter –Toronto and has co-curated a series of large-scale public installations that blur the lines of protest and performance, most notably Dundas Square Die-in (2015), BLMTOtentcity (2016), #BlackPride (2016), #BlackPride Redux (2017), Won't Back Down (2017), Defund Mural (2020)
IG: @rodneydiverlus
About Matthew "Snoopy" Cuff:
Matthew Snoopy Cuff is a graduate of the School of Toronto Dance Theatre. With  over 6 years of Ballet Contemporary, and Hip Hop Dance training, Matthew has performed in numerous events. He has also worked with established choreographers including Christopher House (TDT), Sean Cheesman (SYTYCDC), and Luther Brown (SYTYCDC). With his versatility and passion for dance and choreography, Matthew strives to strengthen the community of dance in Toronto. 
IG: @itz_snoopy
Dance Ontario was founded in 1976 as the regional arm of the Dance In Canada Association (DICA). Incorporated as a not-for-profit in 1985, our membership-based association has developed into a dynamic cross-section of all areas of the dance sector from internationally renowned companies to local dance clubs, technicians and agents. 
 Dance Ontario is the province's umbrella dance organization and is central to the diverse sector's communications and networking systems. We provide management training, advice and industry information and interact with the general public on a daily basis promoting members' services and events. We advocate and are an active and thriving force in the dance community with over 700 members across Ontario including professional companies, independent dancers, choreographers and teachers, dance schools and studios, as well as writers, administrators, technicians and other members of Ontario's dance industry. 
Learn more about DanceWeekend'21 and Dance Ontario:  www.danceontario.ca