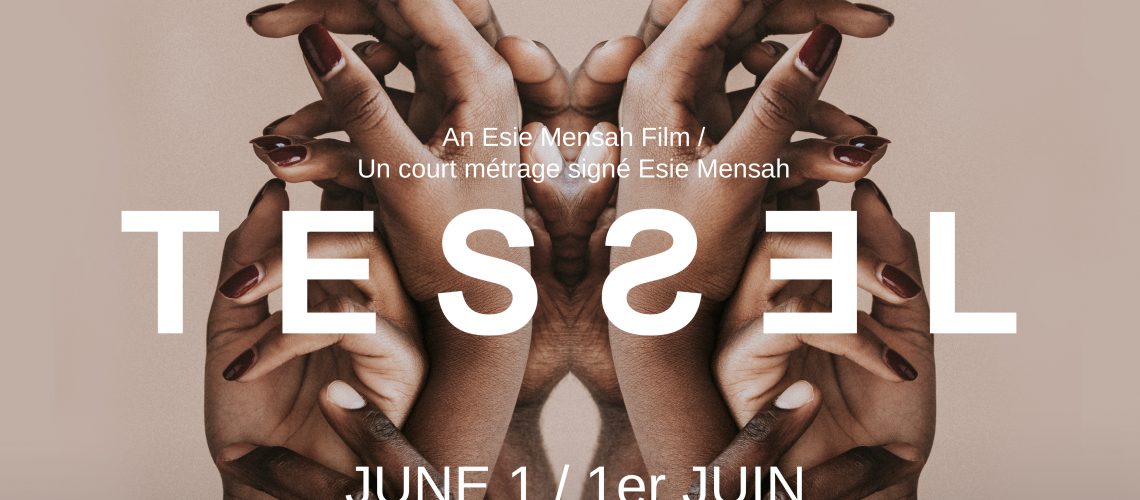 Live on CIUT 89.5 FM
Airing Date: May 26, 2021
Hosted By: Nicole Inica Hamilton
Featured Guest(s) : Esie Mensah and Samson Bonkeabantu Brown
Today's Guests sit down to discuss the film TESSEL.  The film is an opening, a calling, an affirmation of unity between 14 Black dancemakers from across Canada. A collective conversation centered on their journeys towards healing. Directed by Dora-Nominated Choreographer Esie Mensah, this short film is steeped in resilience and aims to pave a new path by summoning change.
---
About Esie Mensah:
Film Director – Esie Mensah (she/her) is an artist whose creative footprint extends into many genres, disciplines and regions. As a dancer, choreographer, director, educator and public speaker, Mensah's mastery of storytelling is as diverse as her experience. From working with megastars like Rihanna, Drake and Arcade Fire to historic brands like Coca-Cola, TIFF and the Toronto Raptors, this powerful woman shows no sign of slowing down. She was a featured speaker at TEDxToronto 2019, where she spoke about her experience as a dark-skinned dancer and the process of creating her Dora-nominated production ​Shades​. Her short film, A Revolution of Love, opened Toronto History Museum's ongoing Awakenings initiative alongside works by celebrity Chef Roger Mooking and Director X. She has lead equity and inclusion work at Sheridan College, the Royal Academy of Dance, the University of Calgary and is an Artistic Advisor at The National Ballet School. She is a faculty member of George Brown College and is being mentored by acclaimed dance artist Akram Khan through Why Not Theatre's Fellowship Program.
About Samson Bonkeabantu Brown:
Film Spiritual Advisor – Samson Bonkeabantu Brown (he/him) is a South African-Portuguese Toronto-based sangoma, inyanga & hoodoo, ancestral anthropologist, and playwright. His primary focus is on spiritual healing, ancestral veneration and anthropology, trans advocacy and the arts. He has been tasked by his ancestors to shed light on how ancestral veneration can assist with healing the self and living in one's purpose. A multidisciplinary artist, imbongi, author of two published plays (11:11 – A Monodrama in 7D, and 11:11) respectively, and widely known for his presence in the viral Gillette "First Shave" ad, Samson's presence in the arts and media creates visibility for men of trans experience while educating the general public on trans issues.