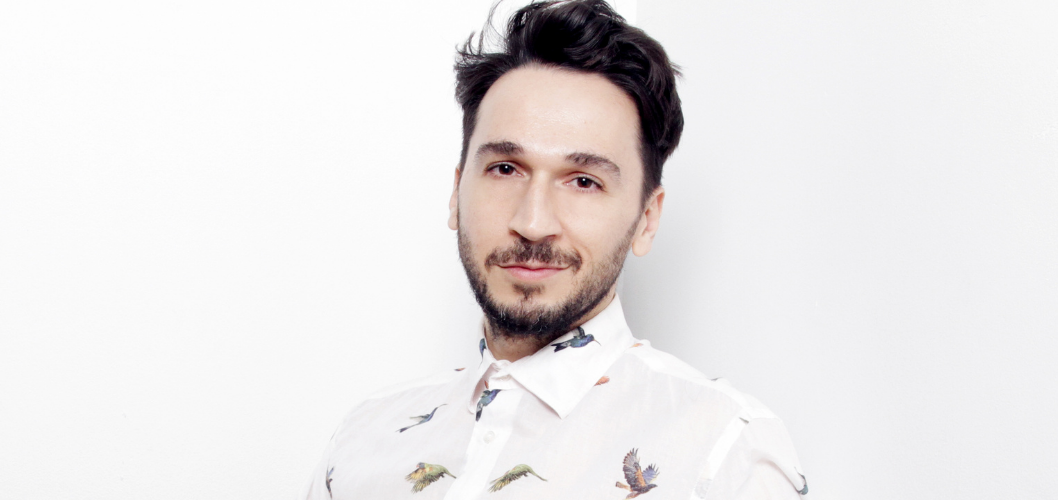 Live on CIUT 89.5 FM
Airing Date: December 1, 2021
Hosted By: Nicole Inica Hamilton
Featured Guest(s): Ilter Ibrahimof
---
About Ilter Ibrahimof:
Born and raised in Istanbul, Ilter moved to Boston to study at Emerson College (1998-2001) and has subsequently called New York City (2001-2008), Montreal (2008-2015) and Toronto (2015 to present) home. Ilter was the founder and executive director of Sunny Artist Management (SAM, active 2004-2020), a multi-faceted boutique dance agency which represented artists such as Shantala Shivalingappa, Compagnie Käfig, Compañía Nacional de Danza, L.A. Dance Project, Hubbard Street Dance Chicago, La La La Human Steps, and Ballet Preljocaj in North America. Through SAM, Ilter proposed and co-founded Joyce Theater Productions (JTP) with the Joyce Theater in New York City to offer touring and managerial support to select artists and projects including the Malpaso Dance Company from Havana. JTP was the first collaboration between a touring agency and a presenter of this kind in North America and continues as an in-house unit at the Joyce today.
Increasingly, Ilter took on more curatorial roles, including as an Artistic Advisor for the Fall for Dance Festival at New York City Center in 2013 and 2014 and as the curator of the OFF the EDGE festival at the Rialto Center in Atlanta in 2014, 2016 and 2019. In 2012 Ilter partnered with the Sony Centre for the Performing Arts (operating now as TO Live) to found the Fall for Dance North festival (FFDN) in Toronto. New to Toronto, Ilter quickly established collaborative relationships with key philanthropic and institutional stakeholders in the local and national arts community, including additional partnerships with the Ryerson School of Performance, Union Station, the National Ballet of Canada, Canada's National Ballet School, the Art Gallery of Ontario and the Harbourfront Centre. After five successful years, Ilter, in his capacity as Artistic Director, led FFDN's response to the challenges of 2020 by pivoting to a new all-digital festival model which featured twelve distinct interdisciplinary programs, including original series, livestreamed performances and immersive experiences.
Over the course of his 20+ year career Ilter has built an international network with artists, presenters and institutions throughout North America, Western Europe and Australia/New Zealand. Ilter's experience as both an agent/producer and presenter gives him a unique perspective on best practices for programming, audience development, outreach/engagement and project management/execution. Having worked as an entrepreneur, in both the for-profit and not-for-profit spheres, Ilter brings a wealth of pragmatic insight to his negotiating and consulting work and has a demonstrated ability to build mutually beneficial partnerships. Having founded two organizations, Ilter understands how a focus on granular detail and execution is linked to the success of big-picture ideas and events. 
More recently, Ilter was awarded the Sandra Faire Next Generation Award by the Dance Collection Danse Hall of Fame and serves on the Dance Committee of the Toronto Arts Council. Ilter is regularly invited on cultural visits/exchanges, peer-assessment committees and as a speaker and guest lecturer at universities and conferences. You can hear more from Ilter as the host of the upcoming ISPA podcast Meditations On.
Find out more about Ilter Ibrahimof and FFDN HERE!