Real Art Real People

Talking Dance since March 2016
Turn Out Radio is an innovative and engaging talk show which incorporates the latest in dance news within the national and international spectrum of current events. A fresh and lively program, Turn Out Radio broadcasts live every Wednesday at 2:00 p.m. EST and currently airs on CIUT 89.5 FM, Bell Fibe TV, Rogers Cable TV and your favourite podcast platforms.  Conversations on the show provide an honest and transparent space to express lived experiences within dance and beyond. The broadcast platform connects with spotlighted guests to discover the heart of what moves us, and the latest in the news of our day. From critical perspectives on history, to performance highlights, dance health news, and the real stories that live both on and beyond the stage, Turn Out Radio opens up about the realities of dance artists and those working in relation to dance. This is real talk. This is Turn Out Radio.
Catch the show on live radio every Wednesday at 2:00 p.m. EST.  Stream the podcast on the
episodes
page, or on some of your favourite podcast platforms.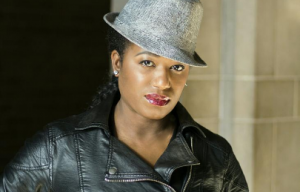 Co-Founder/Producer/ Host
Nicole Inica Hamilton

Nicole Inica Hamilton is an award winning choreographer, and the founder/ Artistic Director of Inica Dance Industries. A certified educator and member of Dance Masters of Canada and Dance Masters of America, Hamilton has served as a guest teacher, mentor and speaker at institutes across Canada including but not limited to; George Brown College, University of Toronto, York University and University of Calgary. As a touring educator and speaker, she has presented in national and international conventions, and championships including; En Avant-RAD World Convention, Toronto Dance Teacher Expo, Creation Dance Championships, the Performing Arts Medicine Association and more.  Hamilton serves as an on-air radio host and producer at CIUT 89.5 FM, and is the producer and host of the Turn Out Radio show covering dance news and historical stories across the world that live both on and beyond the stage. She reports on the current news affairs of our time with special focus on arts, health, career and business news. Hamilton is a co-host on Fall For Dance North's Mambo podcast with Ilter Ibrahimof, and works as a moderator for featured conversations with dance Immersion, and the AMANI Project podcast. In her work in health, Hamilton is a counsellor and actively works with organizations to advocate for and promote healthy practices for dance artists.  Learn more about Nicole Inica Hamilton HERE.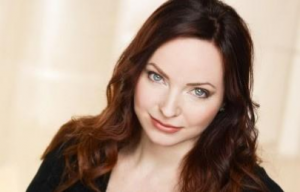 Co-Founder
Malgorzata Nowacka-May

Malgorzata Nowacka-May is a dancer, choreographer and Artistic Director of The Chimera Project. The Chimera Project produces FRESH BLOOD in association with the Harbouront Centre, an annual festival featuring works of emerging artists, and directs an ongoing mentorship program, Company B, in partnership with George Brown Dance. Nowacka-May is described as "most exciting" and "most original in Canada" (The Globe and Mail),  and is named in the Top 10 performances of the year in The Globe and Mail, Toronto Star, NOW and FASHION. She was showcased in some of Canada's most prestigious contexts, including the Canada Dance Festival (Ottawa), DanceWorks Mainstage series (Toronto), Dance Victoria (Victoria) Dancing on the Edge (Vancouver) and Lila Lopez International Dance Festival (Mexico). Nowacka has been creating contemporary ballets for Ballet Jörgen Canada since 2010 which have been performed throughout Canada.
Learn more about Malgorzata Nowacka-May HERE.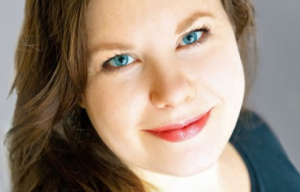 Co-Founder
Samara Thompson

Samara Thompson is an independent choreographer and dance educator, specializing in the integration of computer technology with dance. She has presented her choreography across Canada, was the recipient of a Paula Citron Dance Award for choreography, written for the Dance Current, and was a co-host on the radio show Evi-Dance. Thompson graduated with her MA and Honours BFA in Dance from York University and trained in and performed the works of many notable artists in Canada and the United States. She currently teaches dance at York University and is the Chair of the Board of Directors of Dance Ontario.
Learn more about Samara Thompson HERE.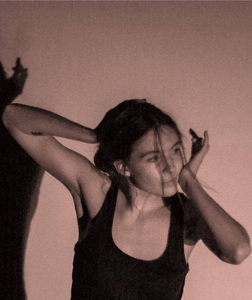 Assistant Production Manager/Editor
Amber Downie-Back

Amber Downie-Back (she/her) is a dancer and interdisciplinary artist interested in integrating dance in collaborative contexts with other media such as music and video art. Her practice views the reflection of natural spaces in the digital world through transformative experiences that are intimate, communal, and atmospheric. Downie-Back has a BFA Contemporary Dance from Concordia University and has performed professionally at Festival TransAmeriques (2019), Montréal Fringe festival (2018), Art Matters (2018), and others. Her creations have been exhibited by the Toronto Harbourfront Centre, Impulse Theatre (Victoria), Leonardo Institute, and Kalyx Collective (Montréal). Her works have been funded by Concordia University, Healthy Dancer Canada, the BC Arts Council. Amber is currently living on the traditional, ancestral unceded territory belonging to the Lekwungen Peoples, on whose territory she is grateful to perform and dance.
Follow Amber Downie-Back HERE.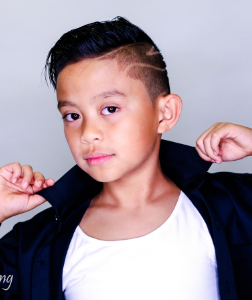 Guest Host/Youth Correspondent
Nathaniel Chua
Nathaniel Chua has been training since the age of 4 and has been competing in dance for 8 years. He has now transitioned to the professional ballet program at the National Ballet of Canada. In 2016 Chua performed live onstage with Justin Bieber in Minneapolis for the WORLD PURPOSE TOUR. In December 2019, he performed in the 2 -week run of the Nutcracker at the Four Seasons in Toronto. Chua is the 2018 Canadian National Exhibition's Rising Star Junior Grand Champion and has appeared in several music videos and commercials for the MiniPop Kids. He is grateful to have worked with Hip Hop Choreographers Misha Gabriel, Randi and Hefa for performance opportunities in Las Vegas and Orlando.
Follow Nathaniel Chua HERE.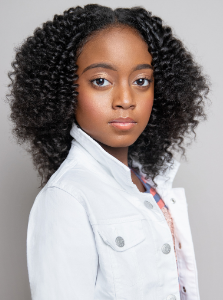 Guest Host/Youth Correspondent 
Emma Lesly Francis

Eleven year old Emma Lesly Francis is a native New Yorker, born to a Haitian mom and Jamaican dad, and is a big sister to her best friend, Jayme. She is an exceptional student, who models, writes, and acts. Francis is a trained dancer who studies tap, ballet, contemporary, street jazz, hip hop, and Afrobeats. She is already being mentored by some of the best, including: Chloe and Maud Arnold, Charis Moses, Darlene Niara Arrington, Charles Smith, and Nicole Ohr. Francis has an already promising resume that includes music videos (Fatman Scoop and Eddy Kenzo), tapping at Radio City Music Hall (Chloe & Maud Arnold and the Syncopated Ladies), and television appearances that include Saturday Night Live with Chance the Rapper, and the Disney Channel.
Follow Emma Lesly Francis HERE: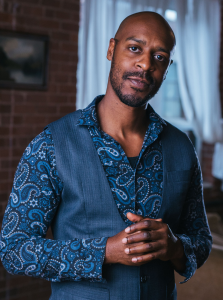 Guest Host
Travis Knights

Travis Knights is a Tap Dancer.
Born in Montreal, Canada, Travis was introduced to the rich oral tradition of Tap by his teacher Ethel Bruneau at age 10. He went on to travel the world spreading his love of rhythm across 4 continents, touring with Tap Dogs, Tapestry Dance Company, and the self-produced Tap Love Tour. He is the 2020 recipient of the Jaqueline Lemieux Prize for outstanding contribution to dance in Canada. In December 2021, in partnership with Dance Immersion, Travis, along with renowned Tap Dancer Lisa LaTouche, created and directed Legacy Series: Tap Dance Symposium which aimed to re-introduce Tap Dance to the local Black community in Toronto. In 2022, he debuted Anandam Dancetheatre's innovative new work, 'Ephemeral Artifacts', a one person show that to date has toured 4 countries. He is the 2022 Dora Award winner for Outstanding Performance by an Individual. Travis is currently a Slaight Music Artist in Residence at Soulpepper Theatre Company. He currently lives in Brampton, Ontario and hosts The Tap Love Tour Podcast, available on spotify, soundcloud and apple podcasts, (make sure to subscribe) featuring interviews of a myriad of inspiring tap dance artists.
Learn more about Travis Knights HERE.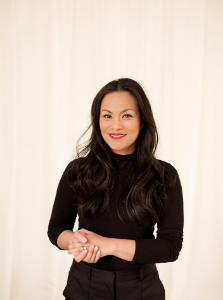 Guest Host/Health Correspondent
Blessyl Buan
Dr. Blessyl Buan is a Toronto-based Chiropractor, Dance Artist and Mom of 4 that marries evidence-based science while holding a safe space for performing artists to reach their goals. Her integrated approach includes: Joint manipulation, Myofascial Release Techniques, Medical Acupuncture, Kinesiotaping and Dance Coaching/Conditioning. You can also find her teaching workshops, performing Healthy Dancer Screens and taking a dance class.
Learn more about Blessyl Buan HERE.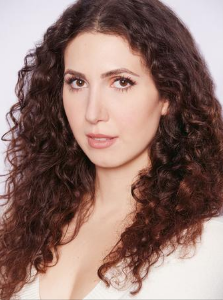 Guest Host
Sara Shanazarian

Sara Shanazarian has worked as a CBC producer/reporter for "Newsday in BC", television host/content writer for "Burnaby Connect" — a Shaw Community Access show, and as an on-air host/creator/writer for "Various Voices" on CJSF Radio. She has worked in New York at Stewart/Whitley Casting, where she managed/organized Broadway auditions, as well as liaised with a variety of clients from dance, music, film, TV and stage. As of late, Shanazarian has had the opportunity to host on-air at Boom 97.3 FM. She runs her own theatre company Party Time Productions, which produced the award winning musical comedy "Twinsations." Shanazarian is a former competitive dancer with credits throughout Canada and the U.S.A.
Follow Sara Shanazarian HERE: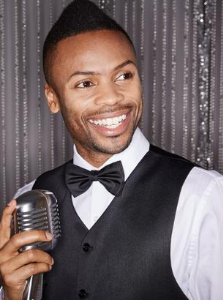 Guest Host
Shawn Byfield

From Toronto Canada, Shawn Byfield is a DORA MAVOR MOORE AWARD™ winning choreographer (Canada's version of a TONY Award™,) a GEMINI AWARD™ nominee, a two-time BLACK CANADIANS AWARD™ nominee, and a leading force in Canadian entertainment. He's a veteran TV & film performer and actor, an internationally renowned dance instructor, and creator of Canada's #1 dance studio for adults BYFIELD DANCE EXPERIENCE. Byfield has coached thousands of dancers and professional artists nationwide, and travels as a highly respected dance choreographer, coach and outstanding adjudicator for dance competitions and events.  
Learn more about Shawn Byfield HERE.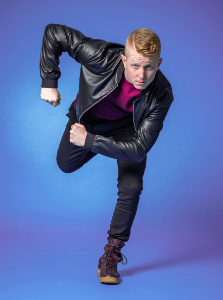 Guest Host
Jamie Hodgins
Originally from Ottawa, Ontario, Jamie has danced for MADONNA, ARIANA GRANDE, NICK JONAS, KIESZA, DEMI LOVATO, The JONAS BROTHERS, VITA CHAMBERS, SHILOH, and many more. On screen you can see Hodgins as a featured dancer in Disney's CAMP ROCK 2. He was one of the top 5 male Triple Threat finalists on CBC's hit reality TV series, "TRIPLE SENSATION." Following the run of the TV show, Hodgins was cast in the last professional Broadway production of HAIRSPRAY (Charlottetown Festival). He played the role of FENDER and was thrilled to share the stage with George Wendt (Norm from "Cheers"). His Film/Video credits include leading roles in the award winning History Television feature, "Death or Canada," TVO's "Explore My World," CBC's "Breakout!," and the Much Music Video Awards.
Follow Jamie Hodgins HERE.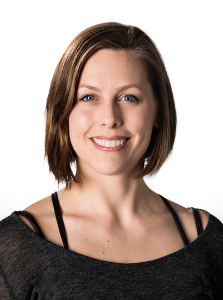 Guest Host
Ashleigh Powell
Ashleigh began her ballet training in Ottawa at the Kanata Ballet School. In 2009, she graduated
from Canada's National Ballet School's Teacher Training Program with Distinction. During her
training at the NBS she obtained her teaching qualifications with the Cecchetti Society of Canada, the Imperial Society of Teachers of Dancing, and the Royal Academy of Dance – as well as her Advance II dancing qualifications from all three organizations. Powell is the recipient of both the Carole Chadwick Award and the Betty Oliphant Award for teaching and holds an Honours Degree in History and Sociology from the University of Toronto.  In addition to teaching, Powell works as a choreographer.
Learn more about Ashleigh Powell HERE.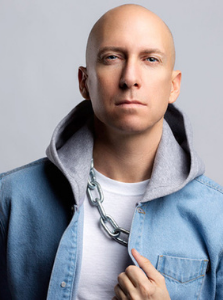 Guest Host
Jeff Dimitriou
Jeff Dimitriou is a World Renowned Choreographer, director, creator and artist. His artistic projects include creating for film, television, world ceremonies, theatre, live events, and art installations. He is the creator of JDX Creative, his very own production entertainment funhouse. He has created 6 original JDX Creative theatrical stage presentations that are currently playing worldwide with on going plans to open a satellite office in Mumbai, India to bring acclaimed musicals to a new market. Dimitriou has the rare privilege of working in many different genres of the arts and production.
Learn more Jeff Dimitriou HERE.
Guest Host 
Amy Wright
Since her professional beginning in 1995 Amy Wright has become one of Canada's most in demand Choreographers. Her work includes feature films, movies of the week, television series, reality TV, commercials and stage musicals, including Canada's prestigious SHAW FESTIVAL.  Wright is the Casting Director, Choreographer and a Producer for the sensational television series The Next Step watched by millions around the world.  Most recently, Wright has choreographed dances with Jason Priestly for PRIVATE EYES (Global), a Christmas Pageant for ANNE WITH AN E (Netflix and CBC), the series finale of KILLJOYS (Crave), spectacular Vaudeville routines for AMERICAN GODS (Amazon Prime), and lots of cheerleading for DARE ME, a pilot for NBC/USA Network.
Learn more about Amy Wright HERE.
Guest Host
Ryan Foley
Ryan Foley has had the opportunity to study and perform with many talented artists over the years. Foley currently teaches and performs in Toronto with the Toronto Rhythm Initiative, City Dance Corps, the Tap Dance Center, Millennium Dance Complex and his family owned studio Performing Dance Arts. He has worked with TRI in many live shows since their conception in 2011, featuring music from a wide range of artists such as Stevie Wonder, Oscar Peterson, Ray Charles and many more. In summer of 2013 Foley was a featured artist at the TD Toronto Jazz Festival and performed in Tap Internationals as part of the NYC Tap City Festival. Foley's most recent venture's have been guest teacher and performer at ECTC (Eastern Canadian Tap Conference ) as well as a guest teacher and performer in Tapper Fest.
Learn more about Ryan Foley HERE: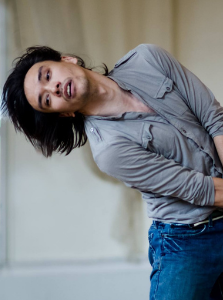 Guest Host
Michael Caldwell
Michael Caldwell is a Toronto-based choreographer, performer, curator, and arts advocate.  An 'intense dynamo on stage' (Scene4) with 'exceptional interpretive skills' (Globe & Mail), Caldwell has performed/collaborated with over 50 of Canada's esteemed dance creators/companies, including Peggy Baker, Sylvie Bouchard, Emmanuel Jouthe, James Kudelka, Laurence Lemieux, Tedd Robinson, Santee Smith, Heidi Strauss, and William Yong, among others, and has worked internationally with Antony Hamilton (Australia), Tomeo Vergés (France), and Sacha Steenks (Netherlands).  He has performed across North America, Europe, Asia, and Australia. His performances have earned him two (2) Dora Mavor Moore Awards for outstanding performance in dance.
Follow Michael Caldwell HERE.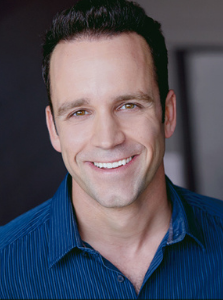 Guest Host
Jay T. Schramek
Jay T Schramek is a Dora nominated performer, choreographer, teacher and one of the nation's most  prolific dance adjudicators. Onstage, he has performed for: Mirvish, Stratford, Drayton & Broadway Tours. For over 20 years he has taught at some of NorthAmerica's finest arts institutions such as: Sheridan College, Randolph College, St.Lawrence College, Etobicoke School for the Arts, Duboforce Mexico and the Eastern Arkansas Ballet. Schramek is a former Mr. Dance of Canada and a graduate of Ryerson University. He is the Host/Co-Ordinator for Dance Attack Competitions and the Exclusive Distributor of Miller and Ben Tap Shoes.
Learn more about Jay T. Schramek HERE.