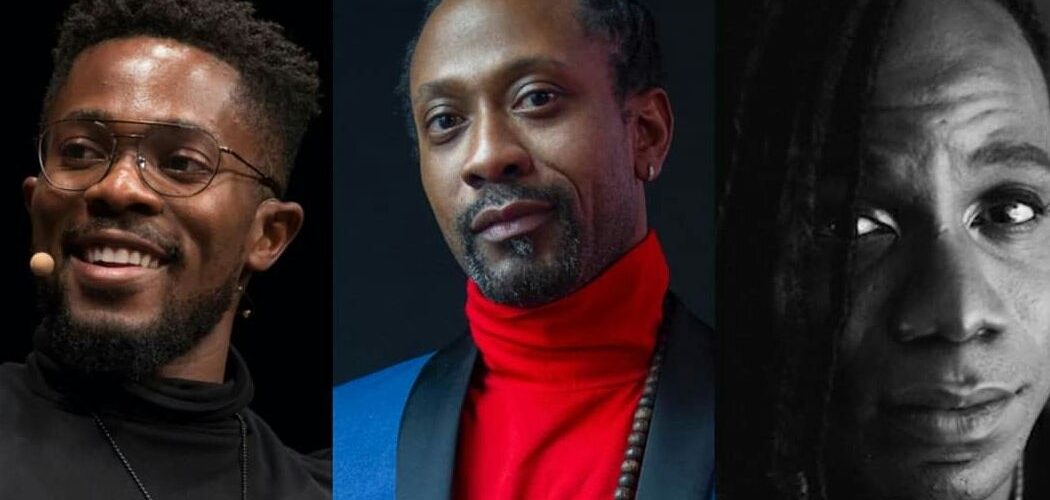 Live on CIUT 89.5 FM
Airing Date: July 1 2020
Hosted By: Nicole Hamilton and Kevin Ormsby (Guest Host)
About Kevin Ormsby:
Kevin A. Ormsby's passion lies in many of areas of dance; from the creative practice, arts programming to advocacy. Artistic Director of KasheDance, Kevin works as a Dancer / Choreographer and Arts Strategies Consultant. A Toronto Arts Council Cultural Leaders Fellow (2015) and Canada Council for the Arts' Victor Martyn Lynch – Staunton Award recipient in Dance (2014). He is Program Manager at Cultural Pluralism in the Arts Movement Ontario (CPAMO), on Faculty of the Dance Performance at Centennial College and has been Guest Artist at University of Wisconsin – Madison, Northwestern University. Mr.  Ormsby has performed with various companies and projects in Canada, the United States, and the Caribbean. He currently sits on the Boards of DCD, TAPA and Nia Centre for the Arts.
About Ravyn Wngz:
Ravyn Wngz is an African, Bermudian, Mohawk, 2Spirit, queer and transcendent individual.
Ravyn aims to challenge mainstream arts and dance spaces by Sharing her stories while
continuing to create opportunities and platforms for marginalized LGBTTIQQ2S people with a
focus on African/black communities. Ravyn is a co-founder of ILL NANA/DiverseCity Dance
Company- a queer multiracial dance company that aims to change the landscape of dance and
provide accessible affirming dance education to the LGBTTIQQ2S community. Ravyn is the
artistic director of OVA- Outrageous Victorious Africans Collective a Dance/Theatre collective
that share the contemporary voices of African/Black and Queer/Self Identified storytellers.
Ravyn is part of the Black Lives Matter Toronto Steering committee, a group who are committed to
eradicating all forms of anti-Black racism, supporting Black healing and liberating Black
communities.
About Rodney Diverlus: 
Rodney Diverlus is a Haitian-Canadian performance maker, multi-hyphenate artist, and ARTivist who samples from the realms of contemporary and jazz dance, physical theatre, puppetry and Afrikanic sensibilities. He uses the body & voice as sites to host movement, text, rhythm, and protest that weave in ancestral, diasporic, and queered narratives of life and freedom.
Central to his work is the dissection of Blackness; specifically, Black bodies interacting with anomalous, and often public performance spaces, and have created work for the stage, film, phone screen, art gallery, the street, container, and as protest. His works have been presented at the Art Gallery of Ontario, SummerWorks Festival, Irie Music Festival, Annual Alberta Dance Festival and Tableau d'Hôte Theatre.
Beyond his artistic practice, he moonlights as a provocateur and community activator. A co-founder of Black Lives Matter – Toronto, he creates large-scale public installations, that blur the lines of protest and performance, most notably Dundas Square Die-in (2015), BLMTOtentcity (2016), #BlackPride (2016), #BlackPride Redux (2017), Won't Back Down (2017), Defund Mural (2020).
He is an author and co-editor of bestselling book "Until We Are Free: Reflections on Black Lives Matter in Canada" released in 2020.