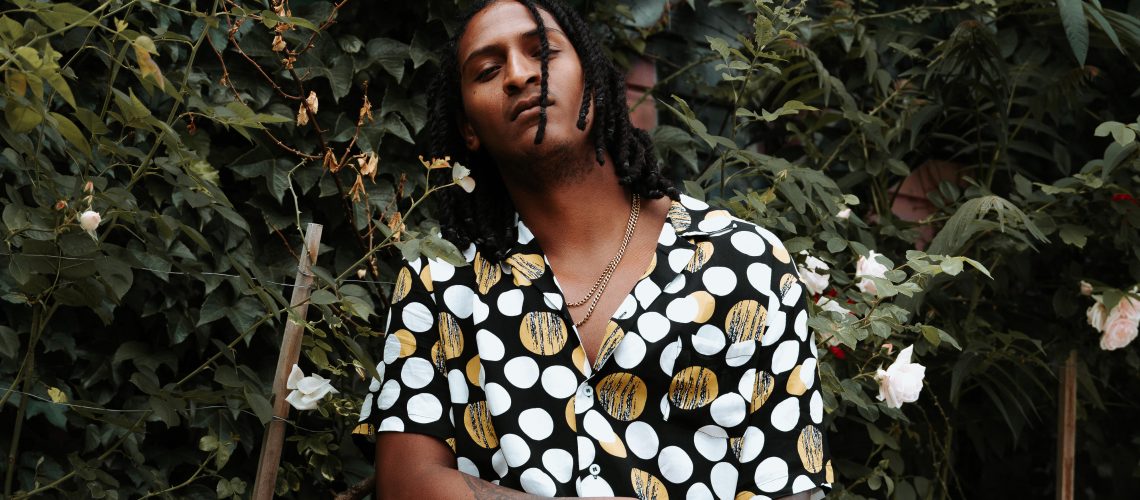 Live on CIUT 89.5 FM
Airing Date: August 5 2020
Hosted By: Nicole Hamilton
Featured Guests: Augustus, Brigitte Deerr, Raoul Wilke
Gadget Segment: MiCha Entertainment – "True to Form"
About Augustus:
"There are many sides to a person. Different thoughts, different feelings and expressions that helps shape who we are. Our actions will define us in our journey in life. But our stories be our legacy that will live forever. Singing, song writing, producing, dancing/choreographing are the many expressions that come from within. It is these feelings which I act upon at any moment when I see and hear every aspect of life. It could be from a simple conversation from someone no matter how happy or sad, to listening to what people have to say, to the very sounds of the environment that surrounds us. To take a step back and observe what's around us and translate that into canvas, song, dance and film is what makes this gift called art. It is through this medium that I would like to tell my story."  ~Augustus
About Brigitte Deerr:
Brigette Deerr was born in Kingston Jamaica in 1969. Her family migrated to Canada in 1975 and she grew-up in Scarborough, Malvern until she was 18 years old. She then moved to downtown Toronto to be closer to the night life.
House music was introduced to her when she was 15 years old. She and her sisters used to listen to the radio show "Dave's Dance Music" with Dave Ahmad.
She fell in love with House music, which is now called "Classic House".  When she was old enough to get into clubs, she started going to the Twilight Zone back in the 80's (Respect to the Assoon Brothers). This was where her dancing evolved and she was truly inspired by other dancers. Although it was street dancing, it helped her grow as a dancer.
Later in life, she decided to get into promotion. She was very much involved in Toronto's Afro, classic, deep, vocal and disco House parties. It was her way of expressing thoughts and emotions.
To this day, she still can't get enough of dancing to House music. No matter how old, it has become her way of life and it has kept her young.
About Raoul Wilke:
Raoul Wilke's extensive training in house, hip hop and vernacular jazz has lead him to perform for years with professional companies The Moon Runners, Gadfly Dance and Holla Jazz. He also continues to work on film, choreograph his own work, and establish a name for himself internationally through battle competitions. Raoul continues to travel and study these dance forms to better understand their historical and contemporary contexts, and he aims to share his love of dance by creating a safe space where movement is the primary voice.
About MiCha Entertainment – "True to Form":
MiCha Entertainment consists of Miha Matevzic & CharleneDinger: professional dancers, choreographers, instructors &adjudicators.Collectively, they have experience in film, TV and live stage, having performed on the BRIT Awards, MMVA's, Juno's and various other productions. They have performed with artists such as Rihanna, Mariah Carey and Florence + The Machine, and were both part of the professional cast in the 2012 London Olympics.After meeting in London, UK in 2011, the couple decided to move to Toronto in 2014, and currently teach for various studios throughout the GTA. They travel across Canada performing with companies such as Gadfly and Holla Jazz, as well as teach workshops and adjudicate dance competitions.
"True to Form" is a weekly Instagram LIVE series. As dance educators we feel there is a lack of knowledge of and education on the foundations and origins of many dance forms that are highlighted in the competitive dance community-jazz, tap, hip hop, contemporary & ballet. We want to offer a platform to other educators and artists to open up conversations around the cultural roots of each form and give dancers, teachers, studio and competition directors some resources and information on how they can continue to explore the foundations of the art form we love so much! Find today's Gadget at:
https://www.instagram.com/michaentertainment/