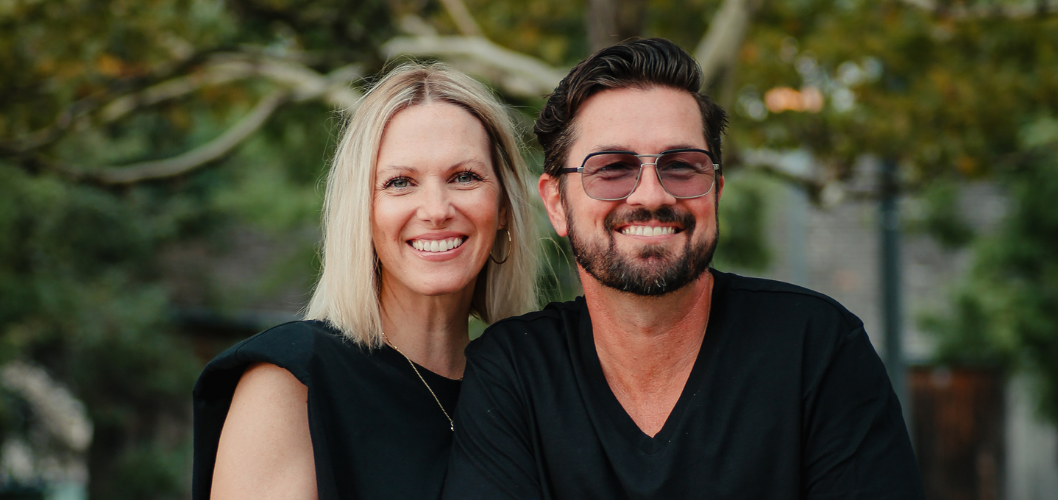 Live on CIUT 89.5 FM
Airing Date: September 16, 2020
Hosted By: Nicole Hamilton
Featured Guests: Brian, Faye, Ryan and Andrea Foley
About Brian and Faye Foley:
In 1980 Brian and his wife Faye created the dance syllabus certification system called ADAPT. Associated Dance Arts for Professional Teachers is the leader in technical JAZZ & TAP training and is recognized as one of the best"teacher training tools" offered in the dance teaching industry.
Learn more about the ADAPT Syllabus HERE.
About Ryan Foley:
Ryan Foley has had the opportunity to study and perform with many talented artists over the years. Ryan currently teaches and performs in Toronto with the Toronto Rhythm Initiative, City Dance Corps, the Tap Dance Center, Millennium Dance Complex and his family owned studio Performing Dance Arts. He has worked with TRI in many live shows since their conception in 2011, featuring music from a wide range of artists such as Stevie Wonder, Oscar Peterson, Ray Charles and many more. In summer of 2013, Ryan was a featured artist at the TD Toronto Jazz Festival and performed in Tap Internationals as part of the NYC Tap City Festival. Ryan's most recent venture's have been guest teacher and performer at ECTC (Eastern Canadian Tap Conference ) as well as a guest teacher and performer in Tapper Fest. Ryan also participated as an original cast member in Love. Be. Best. Free, a full-length tap show in Vancouver choreographed by Danny Nielsen. In August of 2014, Ryan returned to Vancouver as a guest teacher and performer at the Vancouver International Tap Festival. In December 2014 Ryan, was one of five featured tap dancers to perform in the very first "Big Band Tap Review" a full length show featuring tap dancers performing along side an 18 piece big band "The TorontoJazz Orchestra" conducted by the director of the TD Toronto Jazz Festival Josh Grossman. In August 2015 Ryan was one of the performers of the first installment of "Rhythm and Sound"produced by Cori Giannotta and Johnathan Morin. In October 2015, Ryan returned as a featured performer and choreographer in "The Eastern Canadian Tap Conference". In November 2015, Ryan performed in the second installment of "The Big Band Tap Review" which this time was directed by Tony Award winner Ted Louis Levy from NYC. In February 2016, Ryan was also a featured solo performer in "Putting on the Ritz" hosted by The Art House. In February 2017, Ryan returned to BC to remount Love. Be. Best. Free. for a 6 week tour which closed with raved reviews. This past June, Ryan was a featured performer in two shows that premiered at the first Toronto International Tap dance Festival choreographed by Diane Montgomery and Johnathan Morin. This August, Ryan returns to Boston as a guest teacher and performer at Tap united featuring tap dancers from across the globe. Ryan will be performing at the Toronto Rhythm Initiative's annual show showcasing the music of "Prince" and will also be a featured performer and choreographer in "Illumination" Rhythm And Sound's annual summer showcase.
Ryan is also the producer of "Escapade" an annual showcase the funds and features Canadian choreographers, dancers, singers, actors and musicians.
Ryan continues to practice, teach, perform and share his passion for the dance.
IG: @ryankfoley
About Andrea Foley:
Andrea Foley grew up dancing at Jaymor School of Dance in Aurora ON, from the age of 2-18 years old. She trained in all genres Ballet, Jazz, Tap, Acrobatics & Hip Hop. At the age of 19 performed in many industrial & corporate shows before getting a contract with Norwegian Cruise Lines for 2 years. Once her contract was up, Andrea returned to Canada and continued with her professional career. Shortly after that, Andrea met Ryan Foley and began working for Signature Dance Inc (ADAPT) and still continues today to run the company with Ryan. Andrea& Ryan continue to take Signature Dance & ADAPT into the future with new light and pursue focus on dance and the legacy of what Brian & Faye Foley have created.
IG: @andreafoley2