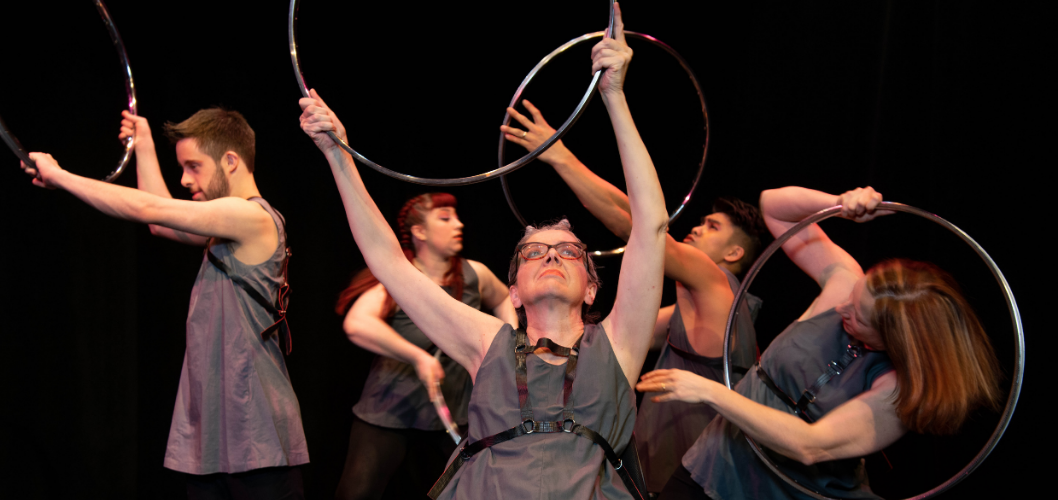 Live on CIUT 89.5 FM
Airing Date: 9:00 a.m. EST, September 21, 2020
Original Airing Date: March 11, 2020
Hosted By: Nicole Inica Hamilton with guest host Thom Allison
This week, we throwback to re-air our March 11 2020 broadcast while Turn Out Radio works behind the scenes. With: Featured Guests Renata Soutter & Liz Winkelaar of Propeller Dance.
More on Propeller Dance: propellerdance.com
Listen to the original interview and catch up on the latest gadget HERE!
---
About Thom Allison:
Thom Allison can be seen as "Pree" in the hit series, KILLJOYS, on Space/Syfy Networks.  Broadway:  Priscilla, Queen of the Desert. Toronto: The original Canadian companies of Miss Saigon, The Who's Tommy and Rent. He was also a judge on CBC's Over the Rainbow.  At The Stratford Festival, Thom has appeared in Romeo and Juliet, Pericles, My Fair Lady, Threepenny Opera, The King and I, King Henry VIII, and Into the Woods.  At the Shaw Festival, he appeared as Coalhouse Walker Jr. in Ragtime,  as well as performing in Wonderful Town, A Little Night Music and Follies: In Concert. Some other credits include The Wizard of Oz (Young People's Theatre), Cabaret (Theatre Calgary), Annie (Grand Theatre), Evita (Theatre Calgary/Manitoba Theatre Centre) and The Drowsy Chaperone (The Vancouver Playhouse/The Citadel/ National Arts Centre/Manitoba Theatre Centre).  His CD, "A Whole Lotta Sunlight" can be purchased on iTunes.
Visit his website:  www.thomallison.com 
About Renata Soutter:
Renata Soutter (Choreographer of Flesh and Spokes, Artistic Co-Director of Propeller Dance) has dedicated her professional career to socially-engaged dance innovation. Her creations for Propeller Dance include Drifting Up (2013), Flesh and Spokes (2015), a commission by Dusk Dances Ottawa, and community collaborations with the Ottawa Inuit Children's Centre and Royal Ottawa Place. She is a Diamond Jubilee recipient for her work in integrated dance (2012).
About Liz Winkelaar:
Liz Winkelaar (Director of Spasticus, Artistic Associate Propeller Dance) earned a Master's degree in Canadian Studies at Carleton University, which led to an interest in Disability Art and Culture and to involvement in Propeller Dance. She has trained with Alito Alessi in DanceAbility technique and with Shara Weaver and Renata Soutter since 2005. Her creation SPASTICUS is a celebrated part of the Propeller Dance repertoire and has been shown in numerous venues. Liz is a respected teacher and speaker.