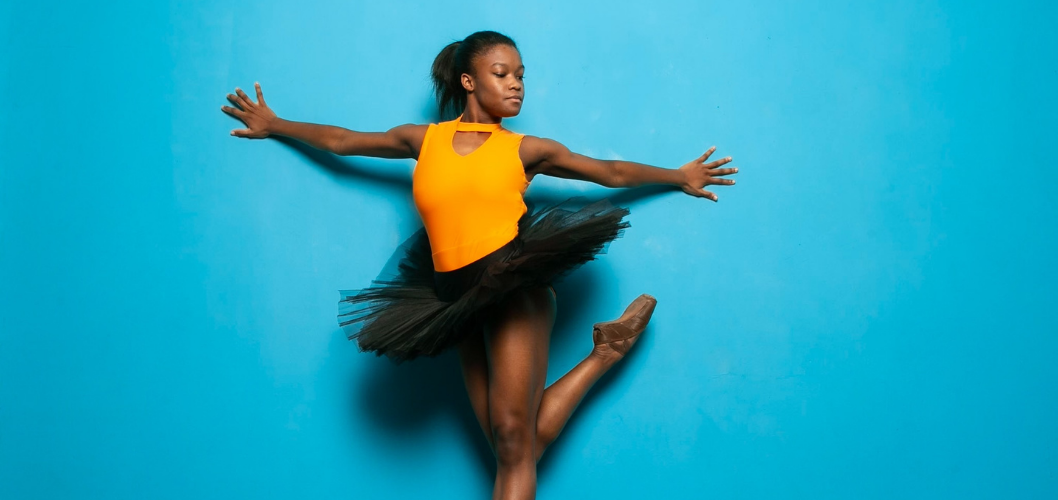 Live on CIUT 89.5 FM
Airing Date: April 7, 2021
Hosted By: Nicole Inica Hamilton
Featured Guest(s) : Destiny Wimpye (pictured) and Sandra Laronde
Gadget Segment: Sock Footage with Founder Marisa Sheff. "Buy a pair of socks. We give you a pair to donate."
More at: https://www.sockfootage.com/
More about Marissa Sheff HERE.
---
About Destiny Wimpye:
Destiny Wimpye (17) is a dancer, actress and model originally from Atlanta, GA. Since relocating to LA in 2013 to train with Debbie Allen, Destiny has performed with Mariah Carey, Jill Scott, Debbie Allen and even at The White House for The Obama Administration. She is currently featured in the Netflix documentary DANCE DREAMS: Hot Chocolate Nutcracker.
Destiny can also be found in commercials for ABC Mouse, Macy's, and Toyota. Her acting skills have landed her on TV shows such as "Raven's Home", "Speechless", "The Odd Couple"and most recently, a principal role in the hit television show "This is Us."
Although Destiny has decided to focus on her ballet training, she can still be seen modeling companies like Discount Dance, Capezio, All About Dance and Mariia Dance Wear. Destiny has been named in the top ten "Up and Coming Ballerinas to Watch" by Dance Spirit Magazine.
Destiny's training includes Debbie Allen Dance Academy, Colburn School Dance Academy and currently Professional Division at Pacific Northwest Ballet.
IG: @destinywimpye
About Sandra Laronde (Executive and Artistic Director, Red Sky Performance):
A highly accomplished arts leader, creator, and innovator, Sandra Laronde plays a pivotal role in the ongoing Indigenous cultural resurgence of Canada.
The vision of Red Sky Performance derives from founder Sandra Laronde (Misko Kizhigoo Migizii Kwe which means "Red Sky Eagle Woman" in the Anishinaabemowin (Ojibway) language) from the Teme-Augama Anishinaabe (People of the Deep Water). Her vision is dedicated to expanding and elevating the ecology of contemporary performance informed by Indigenous worldview and culture.
Laronde has created an extraordinary body of work with celebrated collaborators that has led to powerful, transformational arts experiences. Laronde's concept of performance explores the relationship between movement, live music, theatricality, media, and image. Her engagement in these disciplines involves collaborations with dancers, musicians, composers, choreographers, visual artists, actors, writers, designers, researchers, and culture keepers which is integral to Red Sky Performance's distinct productions.
The recipient of numerous awards for artistic excellence and leadership, Laronde has garnered the Celebration of Cultural Life Award from the Toronto Arts Foundation, Victor Martyn Staunch-Lynch Award for Outstanding Artist in Dance from Canada Council, Expressive Arts Award from the Smithsonian Institute, Paul D. Fleck Fellowship in the Arts (Banff Centre), among other recognitions.
More at information at: http://www.redskyperformance.com/
IG: @redskyconnect