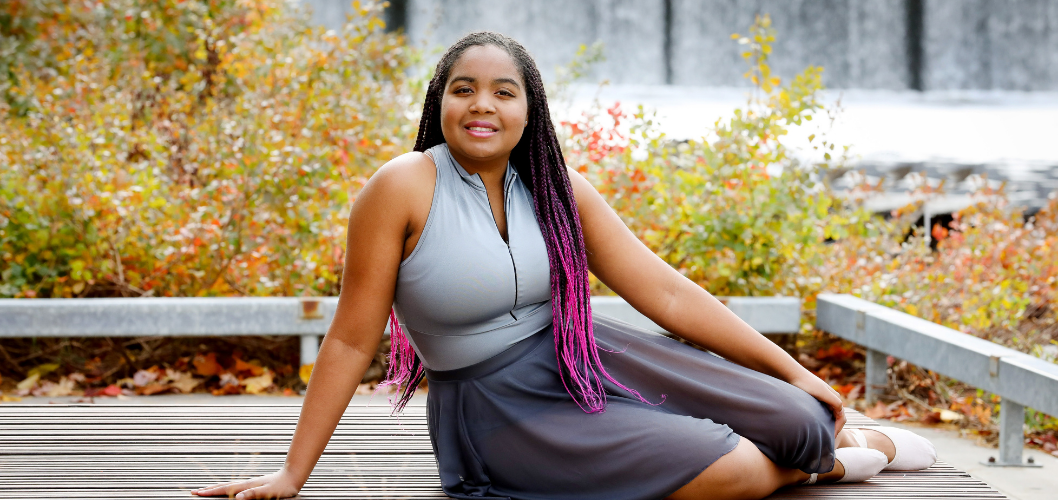 Live on CIUT 89.5 FM
Airing Date: May 26, 2021
Hosted By: Nicole Inica Hamilton
Featured Guest(s) : Chloe and Camille Henry, Jocelyn Lai.
---
Chloe Henry is a 14 year-old student at Stouffville District Secondary School. Chloe has been a competitive dancer for 6 years. Her first love was ballet but she has recently fallen in love with Jazz. Due to Covid-19, the studio that Chloe was dancing with closed, and while that has been difficult for her she continues to work on her routines and technique at home. Chloe's interests include building large Lego creations, creative writing, animals and nature as well as movies and television. Chloe is Autistic and says that makes her unique and special.
About Camille Henry:
Camille Henry is a teacher with the York Region Board of Education. She lives in Stouffville with her husband Chris and Chloe (14) and Daniel (8). Camille's passions are her faith in Christ, her family, social justice, equity and her close group of friends. She serves with the Stouffville Mayor's Committee for Inclusion and Equity enjoys listening to audiobooks or her old-school Spotify playlist while walking her family dog Jojo.
About Jocelyn Lai:
Jocelyn Lai is a physiotherapist who has spent most of her career focused in paediatrics working with children with complex needs. As a consultant with the Toronto District School Board, she consults and collaborates with students, families, teachers, school staff and community partners to optimize an inclusive environment for children maximizing participation and bolstering success. Jocelyn employs a holistic solution-focused and trauma-informed approach through her practice. She endeavors to mitigate barriers and obstacles through incorporating concepts of universal design learning and modelling equitable and anti-oppressive practices to build capacity and compassion within our communities. It is through her work with populations who have been most marginalized through social constructs and societal limitations where she has witnessed true resilience, tenacity, and inspiration; she is honored and humbled to have the privilege of pursuing this work. With respect to the dance world, Jocelyn has recreationally dabbled in ballet, jazz, contemporary, hip hop, flamenco, house, among others. When the world is not enduring a global pandemic, Jocelyn spends most of her free time travelling and immersing herself in diverse cultures and varied perspectives.