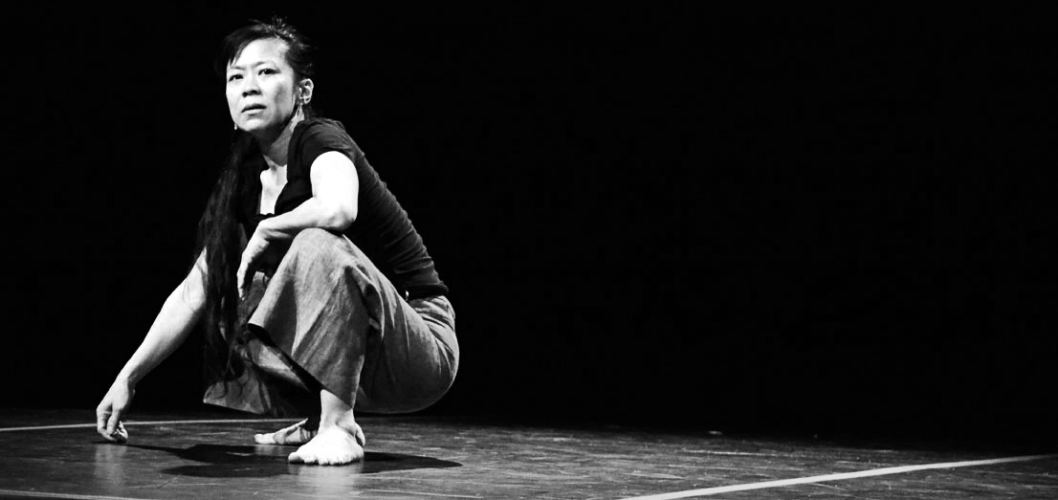 Live on CIUT 89.5 FM
Airing Date: September 8, 2021
Hosted By: Nicole Inica Hamilton
Featured Guest(s) : Yvonne Ng
---
dance: made in canada/fait au canada Festival presents in TO focus, Biennial dance festival returns with live performance highlighting local artists and free programming, including a community exhibition, a new podcast and an online film series.
Live show runs September 23–25 2021 at High Park Amphitheatre Online programming available now thru September 28 2021.
---
Yvonne Ng, B.F.A, M.A. is a dancer, choreographer, presenter, producer, curator and arts educator. She is the Artistic Director and creative instigator behind tiger princess dance projects, which has been in operation since 1996. Yvonne founded the presentation series dance: made in canada/fait au canada Festival in 2001. Joined by festival co-directors Janelle Rainville and Jeff Morris, in 2011 Yvonne transitioned the series into a biennial festival that presents the work of contemporary choreographers from across Canada.
Of Peranakan Chinese descent, Yvonne was born and raised in Singapore and moved to Canada in the late '80's where she completed her B.F.A. Honours (receiving the Dean's Award for Excellence) at York University. Yvonne received her Masters in dance (York University) focusing on evaluating arts-based Intergenerational Practice programming. Ng began her training with Madam Goh Soo Khim at the Singapore Ballet Academy. Even before completing her BFA at York University, she had co-founded the dance company, Dance Allegro and was in demand in Toronto's contemporary dance community. After a year in the Danny Grossman Dance Company and Northern Lights Dance Theatre, she left to work with choreographers such as Bill James (from 1992-2002), José Navas, Menaka Thakkar, Marie-Josée Chartier, Peter Chin, Dominique Dumais and Kevin O'Day (National Theatre Mannheim Ballett), Stephanie Skura, Deborah Hay and Tedd Robinson, to name a few.
Her commissioned choreography and performance have earned her fifteen Dora Mavor Moore nominations and taken her to Australia, Italy, Ireland, Singapore, across Canada and the USA. Writers describe her work as ravishing, paradoxical, immediate and hard-edged, like a painful memory. Yvonne is a certified Open Source Forms© (Stephanie Skura/U.S.A.), Dance for Dementia (NBS Baycrest Sharing Dance) Senior Fitness, C-I Training™ and Ashtanga Yoga teacher. She also has her certification in Partners for Youth Empowerment Creative Facilitator (Level 1 & 2) and has trained in Dance for PD® (Parkinson's disease). She has taught in the Dance Departments of Ryerson and York University in Canada, the Theatre Department at Juniata College, Pennsylvania, U.S.A. as well as Nanyang Academy of Fine Arts (college) and LaSalle College of the Arts in Singapore and at the department of Drama and Speech Communications at University of Waterloo. Yvonne is a recipient of the 2017 Muriel Sherrin Award, the 2016 Jacqueline Lemieux Prize, Soulpepper Community Artist Award, K.M. Hunter Artist Award, the New Pioneers Arts Award and the Chalmers Arts Fellowship. A multiple nominee, in 2000 she was honoured with a Dora Mavor Moore Award for Outstanding Performance. In 2007, Ng received the Ontario Premier's Award for Excellence in the Arts–New Talent Award; she was selected by fellow recipient and Canadian dance legend Peggy Baker. Ng was the Artistic Director of Series 8:08 from 1994–2015.
---