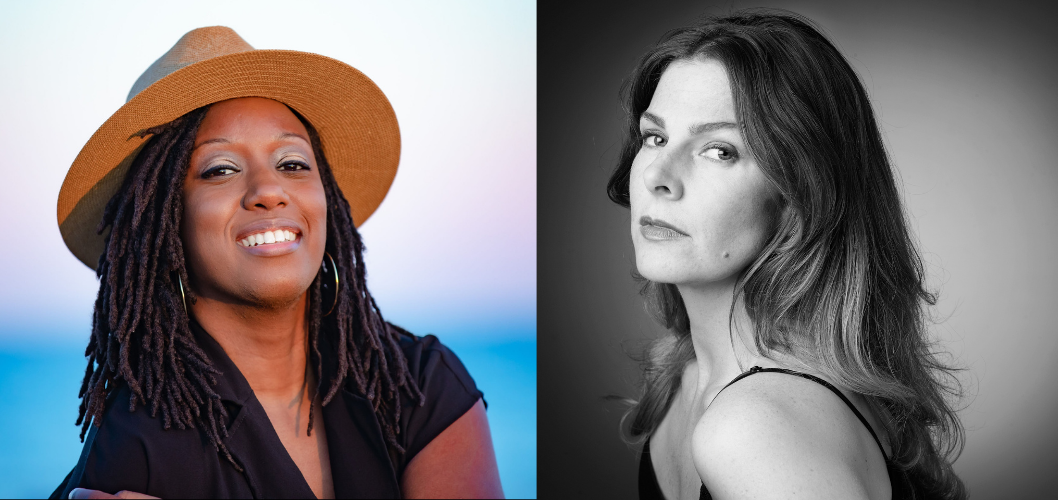 Live on CIUT 89.5 FM
Airing Date: September 22, 2021
Hosted By: Nicole Inica Hamilton
Featured Guest(s) : Natasha Powell and Kimberley Cooper
---
Fall for Dance North's artists-in-residence: Natasha Powell – artistic director of Holla Jazz (Toronto) – and Kimberley Cooper–artistic director of Decidedly Jazz Danceworks (Calgary) discuss their co-curation of Jazz in Motion: Portraits of Syncopated Souls Exhibition. Tune in in hear their insight on jazz dance, jazz music and the exhibition which is Co-presented with Union Station and in collaboration with Dance Collection Danse.
---
Natasha Powell is a Toronto native who has been working in the dance industry for 17 years. Her soulful approach to movement that transcends genre can be seen and felt in her dancing, choreography, and teachings. No stranger to the stage, Natasha has collaborated and created over 20 dance works for live performance. As the founder, artistic director, and choreographer for her company HOLLA JAZZ, she created the award-winning show FLOOR'D-the company's first full-length production, presenting historical jazz dances in a new light. The production was nominated for 4 Dora Mavor Moore Awards (including Outstanding Original Choreography by Powell, and Outstanding Production) winner of the Outstanding Performance by an Ensemble, and named one of top 10 dance shows of the recent decade by NOW Magazine. Inspired by social dances such as jazz, hip hop, and house dance, Natasha shares her love for movement through teaching dance classes and workshops in Toronto and across Canada. She helps individuals find their personal groove, make breakthroughs in their dancing, and ultimately experience joy in their bodies.
Kimberley Cooper is the Artistic Director of Decidedly Jazz Danceworks (DJD) in Calgary, Canada. She has been a part of DJD for over three decades, as a dancer, Resident Choreographer/Artistic Associate and as Artistic Director (2013-present). In 2002, Cooper was named Emerging Artist of the Year by Alberta Dance Alliance, and since 2002, she has created 18 full-length works on DJD. She served as an Artist in Residence during Calgary as Cultural Capital of Canada in 2012 and was awarded Dance Victoria's Crystal Dance Prize in 2014 for her research in Brazil. Cooper has contributed chapters to the books; City of Animals, for University of Calgary's Humanities Department about New Universe, a work she created with American jazz bassist and composer William Parker in 2017 and Rooted Jazz Dance: Africanist Aesthetics and Equity in the Twenty First Century (University Press of Florida, forthcoming).
---