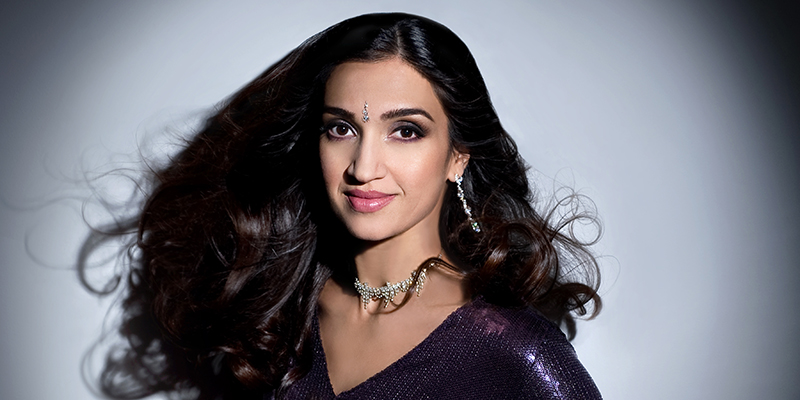 Live on CIUT 89.5 FM
Airing Date: May 18, 2022
Hosted By: Nicole Inica Hamilton
Featured Guest(s): Bageshree Vaze 
---
Bageshree Vaze is an Indo-Canadian dance artist and musician. Raised in St. John's, NL, Bageshree initially trained in Bharatha Natyam, and studied vocal music with her father, Damodar Vaze. She later trained in Kathak dance with Jai Kishan Maharaj in New Delhi, and studied vocal music with the renowned Veena Sahasrabuddhe.
Bageshree has five CDs to her credit, including Tarana, an album of music for Indian dance, which was released in India by Times Music under the name Khanak. Bageshree holds an M.A. in Dance from York University. In 2009 Bageshree was featured as a guest artist with the Niagara Symphony Orchestra, and in 2010, she was awarded the K.M. Hunter Award in Dance. Bageshree has performed in major festivals in Canada and abroad, such as the CanAsian International Dance Festival and the 'Vasantotsav' festival in New Delhi, and the Canada Dance Festival.
In 2015, Bageshree choreographed and performed in a full-evening production entitled 'Paratopia' from April 23-25 at the Harbourfront Centre Theatre, part of the DanceWorks 2014/15 Mainstage Season. In 2019 her production 'A Hidden Princess' was nominated for 3 Dora Mavor Moore Awards including Outstanding Performance by an Individual, Outstanding Sound Composition and Outstanding Production.
Vaze is on the steering committee of the Toronto Choreographers' Network and the Toronto Alliance for the Performing Arts (TAPA) Social Justice committee; her presence on these committees helps Pratibha Arts be an active agent of change in the sector and redress the erasure of non-white bodies in dance in an important moment of Truth and Reconciliation. In 2022 Vaze is a guest choreographer at the School of Toronto Dance Theatre, and became Dance Collection Danse's Inaugural Artist Researcher-in-Residence to research the history of South Asian dance in Newfoundland and Labrador, particularly in St. John's. www.bageshree.com