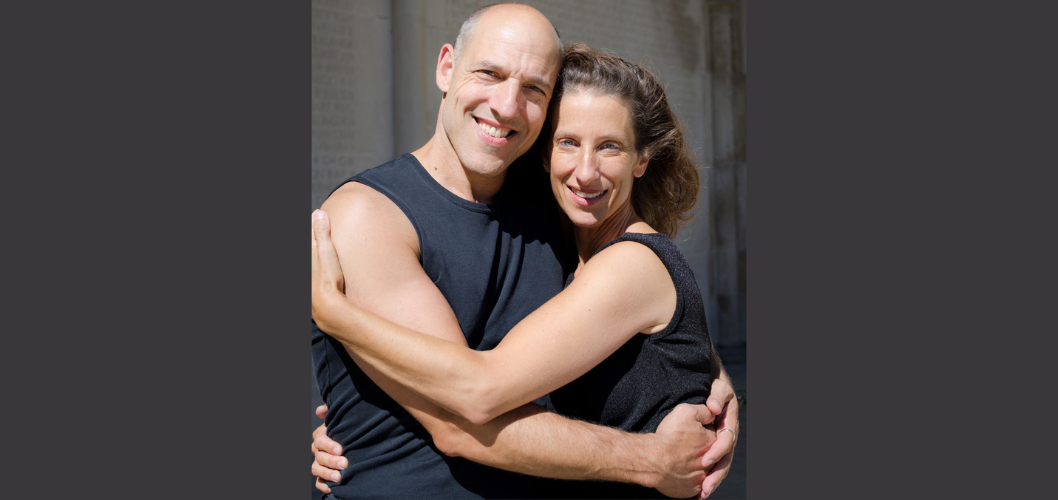 On this episode, co-artistic Directors of Kaeja d'Dance Allen and Karen Kaeja sit down on the show to open up about their creative and personal paths both on and beyond the stage.
Allen Kaeja is an internationally recognized and award-winning Choreographer and Dance Film Director. The child of a refugee and Holocaust survivor, Allen has created 27 years of Holocaust inspired stage and film works. Overall, he's created over 210 stage works and Choreographed/Directed 35 films. Co-Artistic Director of Kaeja d'Dance with Karen Kaeja, Allen's stage and film works have been featured in commercials, films and festivals around the world. He has received numerous national and international commissions, teaches Kaeja Elevations and Dance Film master classes worldwide. Allen was very excited creating with Director Keira Loughran, choreographing Wendy / Peter Pan until COVID closed Stratford Festival in 2020. Karen and Allen received the Dance Ontario Lifetime Achievement Award and were Finalists for the TAF-2020 Celebration of Cultural Life Award. Allen and Karen recently created Kitchen Dances Web Series with Moze Mossanen and In Case of Emergency, celebrating eighteen dance artists in our community.
About Karen Kaeja:
Karen Kaeja is a Tkaronto born Ashkenazi. An award-winning choreographer and performer for stage and film, project instigator and mentor, she "paints portraits with moving bodies" TorStar and is "the mastermind behind Porch View Dances" TorStar. Karen is Co-Artistic Director of Kaeja d'Dance with Allen Kaeja, creating and touring live dance and film internationally. The heart of her research, choreography and critical writing for the past 30 years, concentrates on Touch, agency and body memory in a continuous state of rebalancing. Established in The Canadian Who's Who, she has created over 50 works. Karen has received awards including the 2022 George Luscombe Mentorship Award, 2020 Dance Ontario Lifetime Achievement Award, CDA "I Love Dance" Community Award, and Paul D. Fleck Fellowship for Innovation. A finalist for the Toronto Arts Foundation Celebration of Cultural Life Award, the TAF Muriel Sherrin Award for International Achievement, TD Arts Diversity Award, NOW's Best Local Choreographer and Best Dance Company, she is twice named one of NOW's top 10 dance artists. A 7-time Dora nominee, her work Crave received 4 Dora's, winning one. Commissioned and presented by individuals and performance series around the world, she collaborates with and dances for many of Canada's brilliant choreographers.