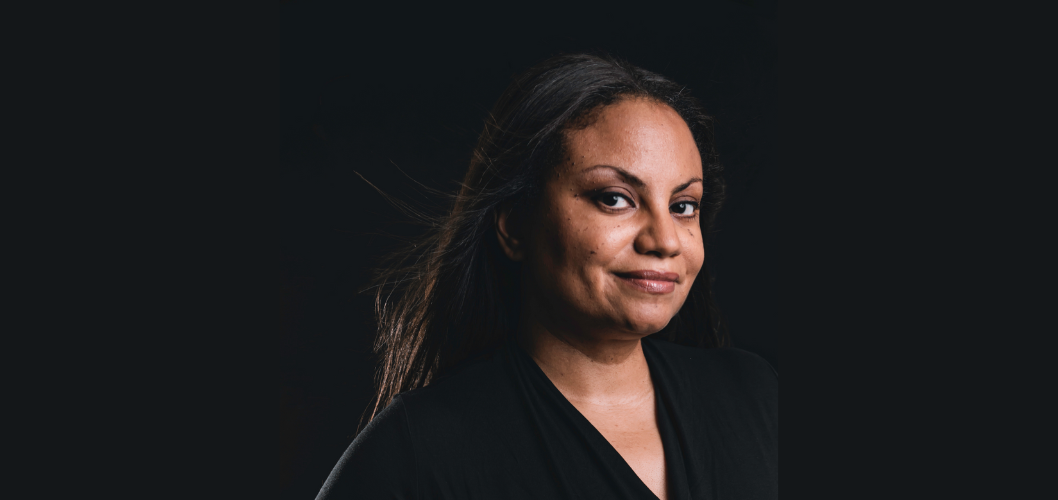 Live on CIUT 89.5 FM
Airing Date: July 12, 2023
Hosted By: Nicole Inica Hamilton & Guest Host Travis Knights
Producer: Nicole Inica Hamilton
Assistant Production Manager/ Editor:  Amber Downie-Back
Featured Guest(s): Timea Wharton-Suri
On this episode, featured guest Timea Wharton-Suri sits behind the mic with guest host Travis Knights for a powerful conversation that explores transformation, and dance life after death.
---
About Timea Wharton-Suri: 
Timea Wharton-Suri has spent her lifetime dedicated to dance and community. She performed for many years with Ronald Taylor, Ballet Creole, and in her own works, touring North America and the Caribbean. Wharton-Suri has educated and mentored hundreds of youth and adults through teaching, running her own dance-fitness studio, and through mentorship programs she created and/or participated in, including serving as a Big Sister. She has been invited to speak and inspire emerging artists and students for numerous organizations, including the Royal Academy of Dance, Schulich School of Business, NIA Centre for the Arts, Diaspora Dialogues, and many more. Wharton-Suri has curated or produced performance projects for Toronto Dance Theatre, Holla Jazz, Canadian Stage, dance Immersion, and TO Live/Meridian Arts Centre. She has served as an artist interviewer and moderator for Toronto International Festival of the Arts and Harbourfront Centre, Canadian Stage, CPAMO, and more. Wharton-Suri has held senior positions with Toronto Dance Theatre, Toronto Arts Council, the DTRC, and now, dance Immersion – serving as Curator & Program Director. She was the Chair of the Board of Directors of The Dance Current from 2019 – June 2021. In addition to her decades of studies in ballet, Caribbean, western contemporary, and salsa movement languages, Wharton-Suri earned a Bachelor of Fine Arts (BFA) in Dance from York University, a Master of Business Administration (MBA), and an Arts and Media Management Graduate Diploma from Schulich School of Business.