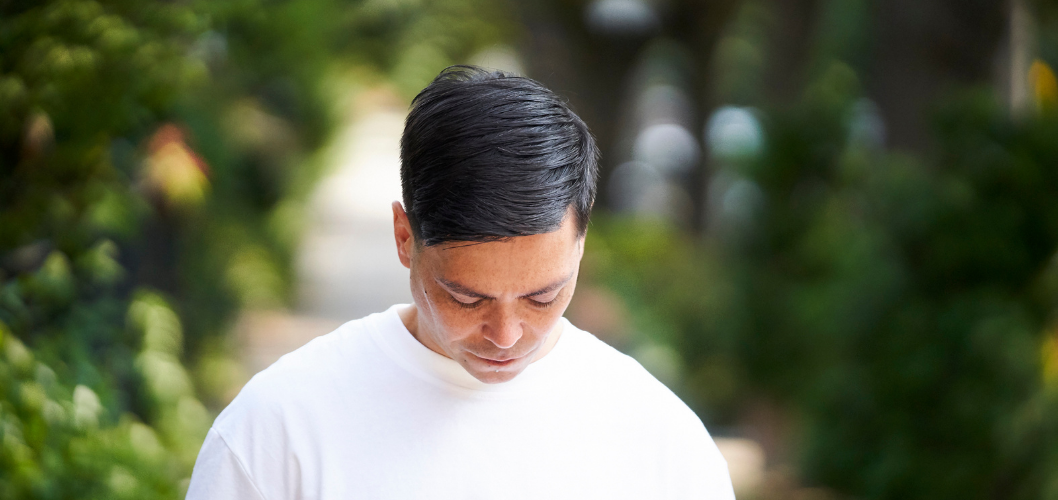 Live on CIUT 89.5 FM
Airing Date: June 29, 2022
Hosted By: Nicole Inica Hamilton
Featured Guest(s): Andrew Tay
This week, as the Turn Out Radio Team works behind the scenes, we throwback to our November 17, 2021 broadcast with Andrew Tay, Artistic Director of Toronto Dance Theatre.
---
About Andrew Tay:
Andrew Tay (He/Him) was born in Windsor, Ontario where he attended the Walkerville Centre for the Creative Arts. Since finishing his B.F.A in contemporary dance at Concordia University, Andrew has presented his work at venues and festivals throughout Canada, New York and Europe. His work has appeared in films, installations and multimedia projects for companies such as Moment Factory, Bravo! and Gentilhomme. He has worked with well-known choreographer Doris Ulhich (Vienna) in the creation of More than Naked, which toured extensively throughout Europe.
In 2005 Andrew co-founded (with collaborator Sasha Kleinplatz) the company Wants&Needs Danse.  Since then the company has produced the wildly popular dance events Piss in the Pool, Short&Sweet and Involved in Montreal. In June 2012, the duo choreographed the Cirque du Soleil show Les Frontieres de Pixels and were nominated for a Quebec Notables award in the Arts&Culture category.
Residencies have included the Foundation Jean-Pierre Perrault, the summer artist in residency program at studio 303, Usine C (Montreal), Montreal Danse Choreographic Atelier, The Harbourfront Centre (Toronto), the K3 centre for choreographic research (Hamburg), sign 6 (Brussels) and Skånes Konstförening (Malmo, Sweden).
Andrew was awarded the Dance WEB scholarship in May 2012 (Vienna, Impulstanz festival). In 2013 he was chosen to participate in the Rencontres internationales de jeunes créateurs (Montreal, Festival TransAmériques 2013) and 8 Days, an annual intergenerational meeting of dance artists from across Canada organized by the company Public Recordings. He has also participated in The Copycat Academy (as part of the Luminato Festival, Toronto) curated by Hannah Hurtzig (Berlin) for two editions, and created work with dancers at Toronto Dance Theatre through the company's inaugural Emerging Voices Project in 2015. He has served as a board member of ELAN (the English Language Artists Network in Quebec) and the RQD – le Regroupement québécois de la danse.
In 2016, his work Fame Prayer / EATING was awarded the Vanguard Award for Risk and Innovation from the Summerworks Performance Festival Toronto. Fame Prayer was subsequently presented at Fierce UK (Birmingham) 2017 Theatre La Chapelle (Montreal) 2018 and Diver Festival (Tel Aviv) 2019. Make Banana Cry (co-authored with Stephen Thompson) premiered at the M.A.I in 2017, and was later presented La Galerie de l'UQAM in the context of the exhibit Refus Contraire 2018 as well as the Nottdance Festival and Fierce UK in 2019. The work will continue to tour internationally for 2020.
Before relocating to Toronto in August 2020 to begin his leadership at TDT, Andrew was the Artistic Curator of the O Vertigo Centre for Creation in Montreal since January 2017, reimagining the company's activities in its new mandate as a choreographic centre and artist incubator. He actively thinks about community, irreverence and resistance in both his performance and curatorial practices.
Instagram: @choreographyishappening