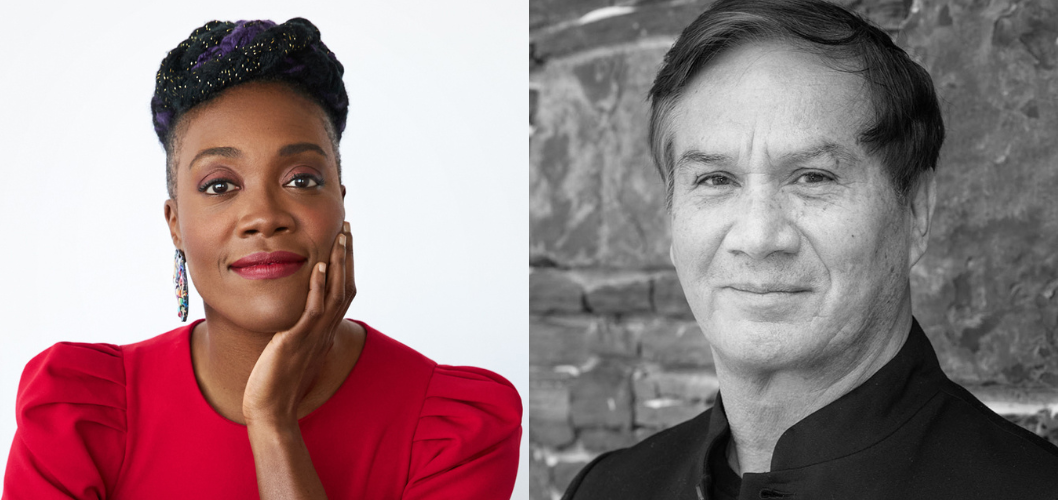 On this episode, DCD Hall of Fame Inductees Rhodnie Désir and Alejandro Ronceria share thoughts on their induction, and the creative practices that inform, and serve their work and community.
Choreographer-documentalist and artistic director of RD Créations, Rhodnie Désir has created about fifteen pieces, such as 
BOW'T TRAIL Retrospek
 and her pioneering memoir journey 
BOW'T TRAIL
, which have earned her two awards from the Prix de la danse de Montréal (2020): The Prix Envol and the Grand Prix. In 2021, she was chosen as one of the "25 to watch" by 
Dance Magazine
 in New York and was nominated for the prestigious career award "The APAP Award of Merit". In 2022, she received the "Danseuse de l'année" award at the Gala Dynastie and she became the first Associate Artist of the famous Place des Arts institution in Montréal. Her documentary and Afro-contemporary choreographic signature is rooted in rhythmic languages. Her unique approach, her words, her performances, and her civic actions have brought her strong international recognition and have made her a guest speaker at numerous organizations and universities, such as UNESCO. | Instagram: 
@rhodniedesir
About Alejandro Ronceria:
Alejandro Ronceria is a choreographer, artistic director, and educator with a career that spans over 30 years. He has led the artistic direction of significant cultural productions, including serving on the choreographic team for the official opening of the Olympic Winter Games (2010) and as choreographer for the Pan-American Games (2015). Recognized as a pioneer in Indigenous contemporary dance worldwide, Ronceria was Program Director of the first Aboriginal dance program in North America, at The Banff Centre for the Arts from 1996-2000. The ground-breaking program brought together dancers from Canada, the USA, Mexico, New Zealand, and Greenland – an incubator that developed a new generation of Indigenous dance artists and served as a model for schools internationally. With an MFA in dance dramaturgy from York University, he has dramaturged works by numerous choreographers and is an active guest teacher. Born in Bogota, Colombia, Ronceria is classically trained. In Canada, he danced for Canadian contemporary choreographers such as Jean-Pierre Perreault and Karen Jamieson before premiering his first major solo work The Jaguar Project (1991). With The Jaguar Project, he began to explore his mixed-race heritage (Indigenous/Spanish) as an artist, leading to a lifelong passion for pushing boundaries of contemporary western dance and creating space for emerging, diverse artists. Most recently, Ronceria was appointed as the Director of Dance for the Banff Centre for the Arts.