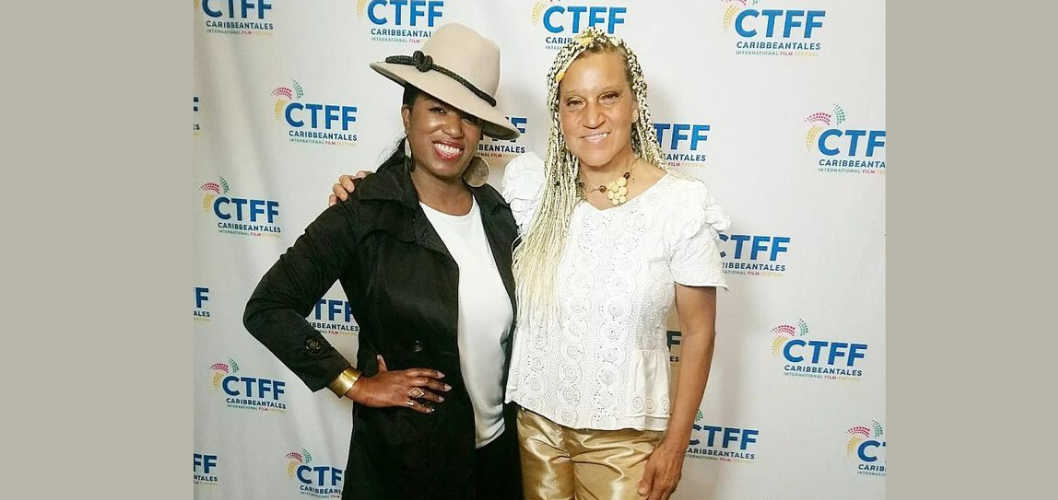 September 19, 2022
This year marks the 17th edition of the CaribbeanTales Film Festival (CTFF).  The festival which runs from September 7-23, 2022 at the Carlton Cinema, located at 20 Carlton Street in Toronto, celebrates the talents of established and emerging filmmakers of Caribbean and African heritage who practice their art across the Caribbean Diaspora worldwide.
The festival media launch occurred on August 10 with an exciting lift off of announcements which spotlighted programming highlights, and the 2022 CTFF theme 'Ah-wakening' which explores mental health, a celebration of freedom & independence, and an examination of the Caribbean spirit through film.
"The world that has forever and tragically been changed, has re-birthed us. We are becoming aware of new possibilities to rediscover ourselves. We are more aware of our health, mentally and physically. We now re-examine how to socialize in our many communal festivals, our sports, our arts, our film. The sound of the drum is different as we re-ignite our rhythms in our communal, Caribbean diasporic spirit. Ah-wakening – Our identity in a new world and an understanding of worlds before." ~ Caribbean Tales Film Festival
Opening night of the festival kicked off the celebration with highlights that included 'Bomba Ancestral' a short film directed by Eli Jacobs-Fantauzzi (Puerto Rico), 'Mas Prep' a short film directed by Shari Petti (Trinidad and Tobago) and 'Toronto Caribbean Carnival: Fun and Free' a feature directed by Irina Volkova (Canada).
"Each day of the festival beautifully explores, investigates, and shares powerful storytelling, while opening up conversations about history, and the power of our lived experiences" says Nicole Inica Hamilton (Turn Out Radio Host & Producer). "The programming highlights the spirit of who we are, and how we live, love and dance together in time and space. I look forward to the festival ever year."
Among the highlights was a special screening and 85th birthday celebration for the Hon. Jean Augustine. The screening of 'Steadfast – The Messenger and the Message' tells the uplifting story of Dr. Augustine through the first-hand account of her struggles and triumphs in her own words. The film depicts the courage and determination with which Dr. Augustine fought for the rights of women and African-Canadians.⁠⁠⁠⁠⁠ The thought provoking, and deep look into Dr. Augustine's experiences screened on September 9, 2022 and was co-hosted by Cityline host Tracy Moore and CBC Anchor Dwight Drummond.
Upcoming programming leaves much to look forward to as festival attendees can take in more films from impressive filmmakers, special presentations, and a closing night & awards ceremony which occurs on September 23.
CTFF is produced by Caribbean Tales Inc., a registered Canadian charity. The company's mandate is to foster and encourage intercultural understanding and racial equality, through the creation, marketing and distribution of film, programs, events, and projects that reflect the diversity and creativity of Caribbean heritage and culture.
Programming highlights and the filmmakers and creators behind them for each day are featured at www.caribbeantalesfestival.com. Films will also be available virtually after September 23 on CaribbeanTales-TV.
Image credit: Nicole Inica Hamilton (Turn Out Radio Host & Producer) with Frances-Anne Solomon (CaribbeanTales Film Festival Founder.) Image by Emilie Jabouin.